STAT Plus is a national subscription news publication that offers access to exclusive, in-depth coverage on early science and clinical trials, pharma and biotech news on Wall Street, policy developments in Washington, and disruption in health care in Silicon Valley and beyond. In addition, the subscription includes access to events, panel discussions and more.
DIRECTIONS FOR ACCOUNT CREATION:
1. Click on "Create Account" button at the top of this page or enter http://www.statnews.com/subscribe into your browser.
2. Enter your udel.edu email address and a password of your choosing.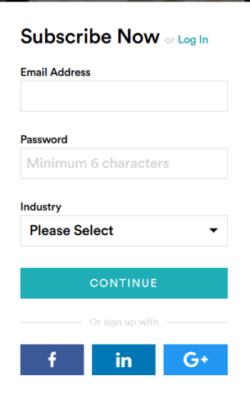 3. Click on "Continue" and your account will be activated.
4. Click on "Click here to return to the homepage" to start using STAT Plus. The Homepage URL is https://www.statnews.com/.


Provider: Boston Globe Media
Trial Ends: December 13, 2019
Leave Feedback