by Molly Olney-Zide and David Cardillo, DDNP staff



We are excited to announce that the Delaware Digital Newspaper Project (DDNP) has been awarded a phase III grant ($250,427) to digitize an additional 100K pages of historic Delaware newspapers during 2019-2021!! During this next grant cycle we plan to focus attention on newspapers from Kent and Sussex counties, public domain content from 1923-1963, and community outreach.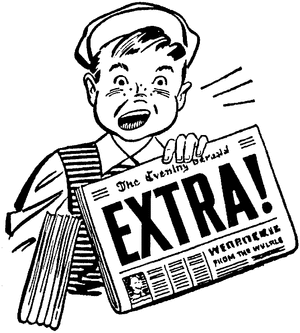 The next grant cycle will begin on September 1, 2019:
https://www.neh.gov/sites/default/files/inline-files/NEH-Grant-Awards-August-2019-PDF.pdf?utm_medium=email&utm_source=govdelivery
The DDNP was first funded in 2015-2017 by the National Endowment for the Humanities (NEH) in collaboration with the Library of Congress (LC) to digitize over 90K pages of microfilmed historic Delaware newspapers that covered 1798 through 1922 and included 104 titles.  The DDNP was renewed for a phase II grant in 2017-2019 to digitize an additional 100K pages of content from 2 Delaware titles (Evening Journal and Every Evening, Wilmington Daily Commercial) that were precursors to the contemporary News Journal.  The DDNP will be completing its phase II grant at the end of August.
These nearly 200K pages of Delaware content are full-text searchable alongside the more than 15 million pages of content from 45 other state partners (including Puerto Rico).
Search Delaware content: https://chroniclingamerica.loc.gov/newspapers/?state=Delaware
Search Chronicling America: https://chroniclingamerica.loc.gov/
DDNP Website: https://library.udel.edu/ddnp/
All content from the phase II grant should be available on Chronicling America by the end of 2019.
As we wind down our activities for this cycle, we would like to personally thank everyone who has supported this project (SO MANY PEOPLE from just about every  University of Delaware Library, Museums and Press department!!). We would like to thank the DDNP project team who have seamlessly incorporated this work into our departmental activities and make it seem effortless:
David Cardillo, Library Assistant II
Theresa Hessey, Digital Collections Librarian
Molly Olney-Zide, Head, Digital Collections and Preservation, DDNP Project Manager
Tom Pulhamus, Digital Technology Librarian
Many thanks to Monica McCormick, project director, the DDNP 2017-2019 advisory board, and Trevor Dawes, Vice Provost for Libraries and Museums and May Morris University Librarian, for their ongoing support of this project.