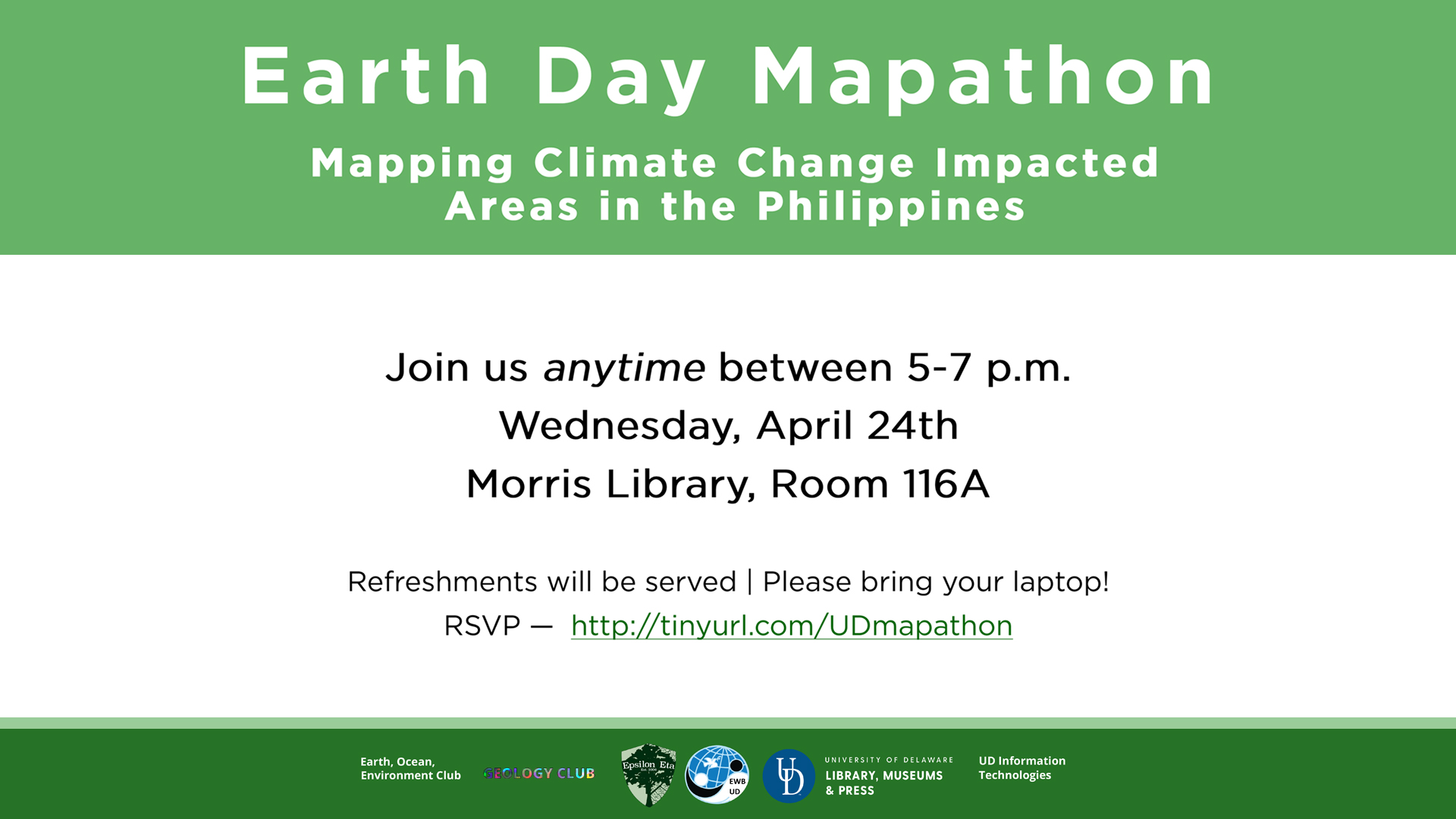 This event has ended.
University of Delaware Library, Museums and Press
About this Event
Contribute to the Humanitarian Relief Effort in Climate Change Prone Areas!
A Mapathon is where people from all backgrounds work together to add data to OpenStreetMap (OSM) in areas in need. Mapping with OSM is a great way to contyribute to internation humanitarian aid without leaving your room!
Join us anytime between 5-7p.m., Wednesday, April 24th, Morris Library, Room 116A. Refreshments will be served.
Please bring your laptop!
For more information and to RSVP visit:
https://docs.google.com/forms/d/e/1FAIpQLScj4pd84DzL-kJN7FRtbErMndrKkAwfuoRPjbW9yMc7EoTUFw/viewform