Save Time with RefWorks: Your Personal Bibliography Tool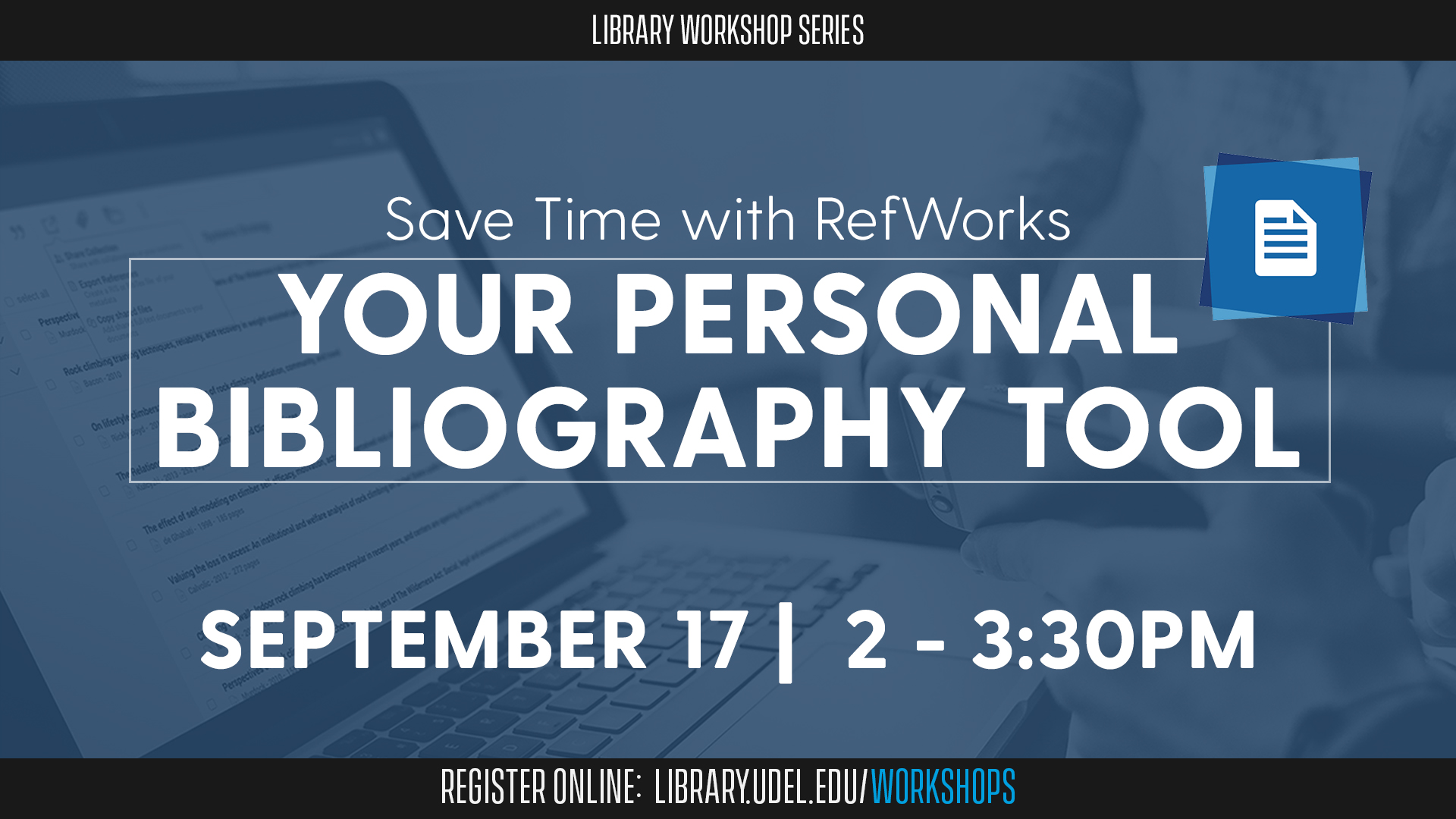 This event has ended.
University of Delaware Library, Museums and Press
About this Event
If you are looking for an easier way to write citations, reference lists and bibliographies, turn to the citation manager RefWorks. It organizes and stores your references, then creates properly formatted bibliographies in a wide variety of citation styles.
During this workshop, learn more about how this citation manager can save you considerable time and frustration. Discover how to import and organize references from databases and websites, attach and annotate PDFs and full-text articles, collaborate on research, generate a bibliography, and create in-text citations.
Librarian Dianna McKellar will lead the workshop.
This workshop is open to UD students, faculty and staff. Registration is required as seating is limited.