An Introduction to Finding and Using Data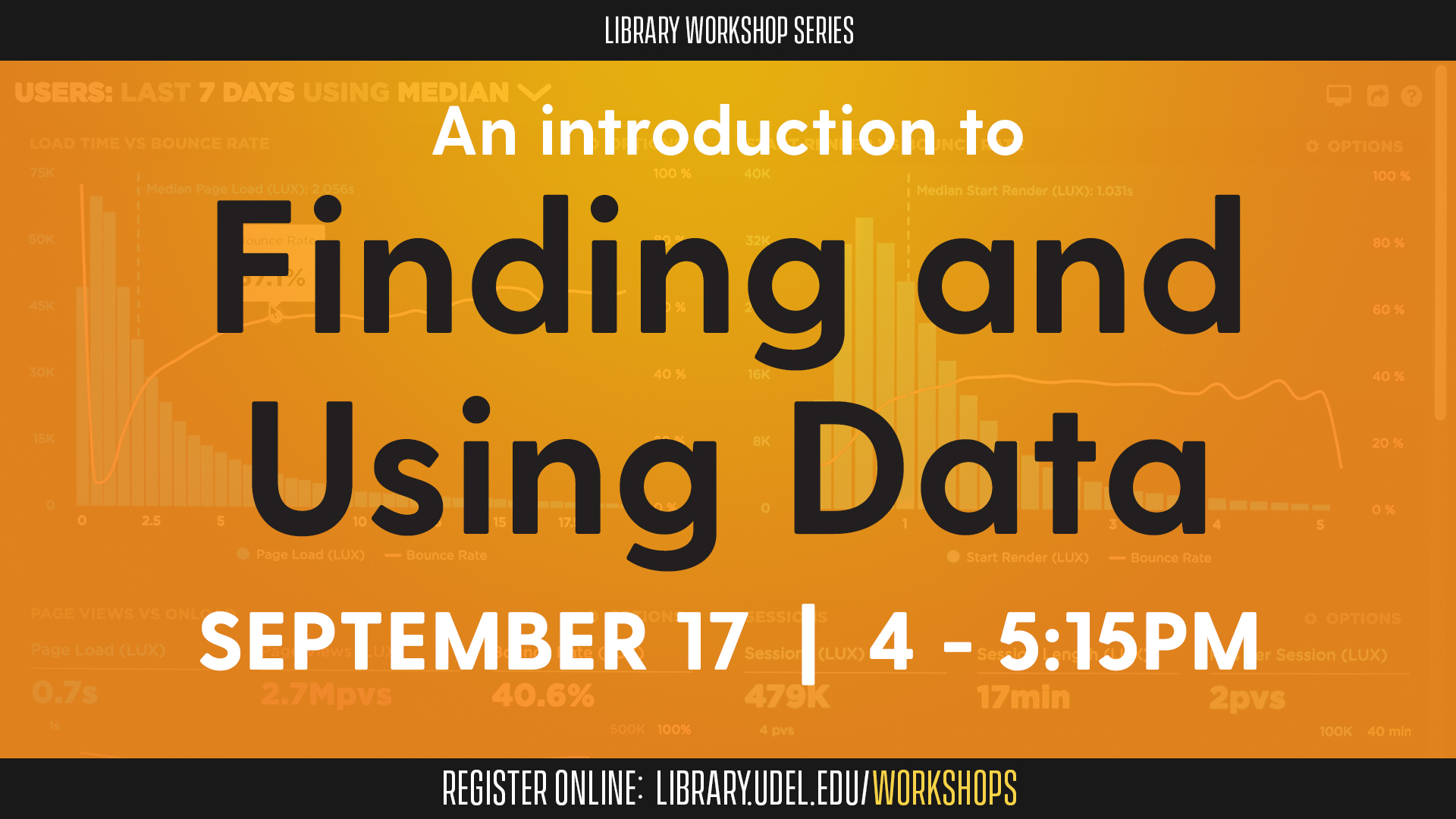 This event has ended.
University of Delaware Library, Museums and Press
About this Event
Do you know where to find data to use to enhance your research?
During this workshop, discover the various types of data available to you through Library databases, external repositories and even datasets not hosted in a particular repository. Learn how to access these datasets and how to evaluate whether a dataset is suitable for your project. You will also consider questions surrounding copyright and licensing as well as ethical issues around the use of datasets.
Librarian Paige Morgan, head of digital scholarship and publishing, will lead the workshop.
This workshop is open to the public. Graduate students and faculty are encouraged to attend. Registration is required as seating is limited.