Can I Use That? An Introduction to Copyright and Fair Use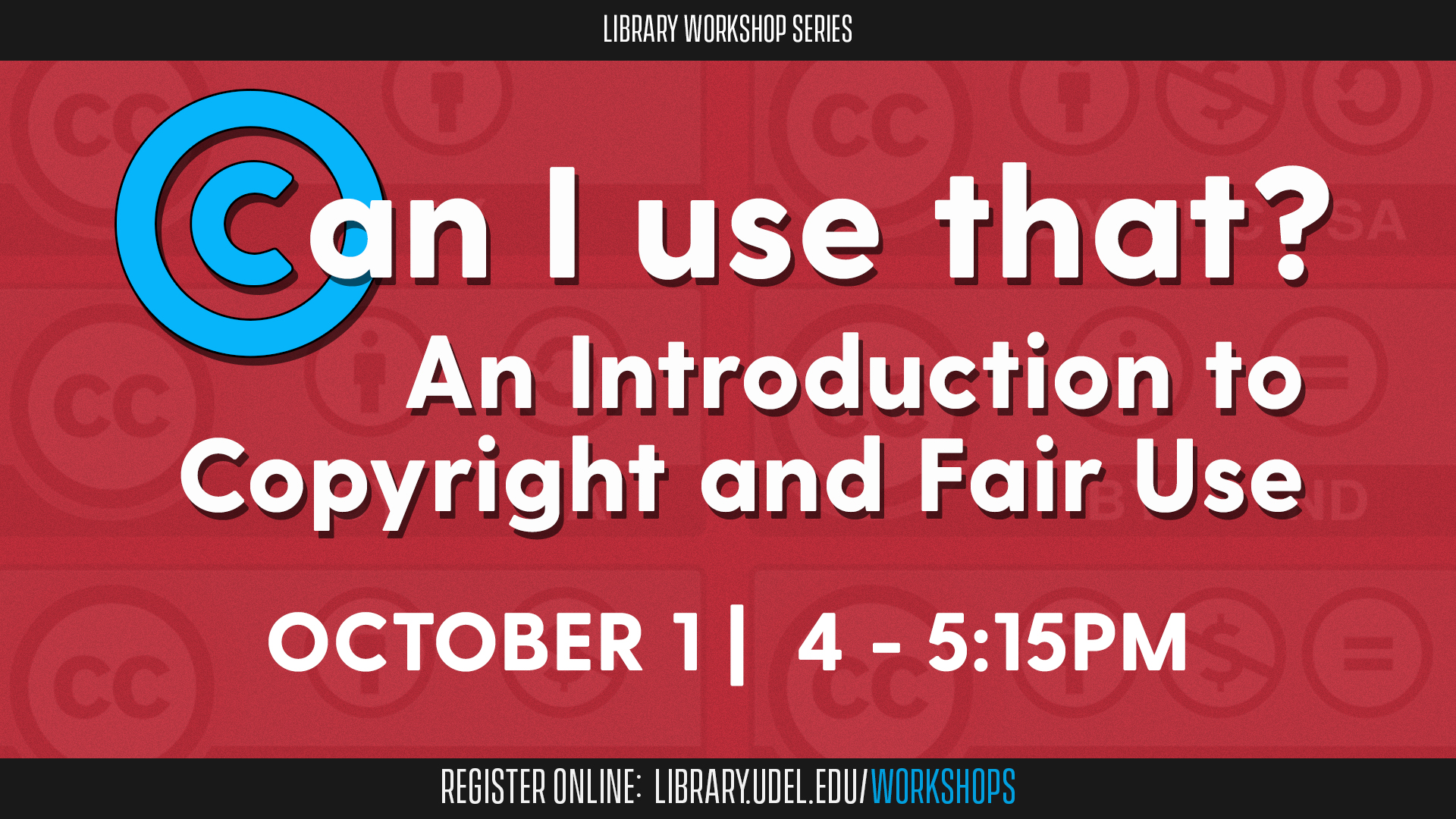 This event has ended.
University of Delaware Library, Museums and Press
About this Event
From videos to text to internet memes, there is an endless source of great content in the world. But it can be tricky to know if, when and how you're able to use it in your own research and projects.
During this workshop, get a broad overview of how copyright has changed over time and how those changes affects your rights to use various types of content. You'll also learn how to conduct a fair use analysis for material you want to incorporate into your research.
Librarian Paige Morgan, head of digital scholarship and publishing, will lead the workshop.
This workshop is open to the public. Registration is required as seating is limited.