Scholar in the Library Series "Moving Fictions: Engaging Public Discourse on Migration Through Literature"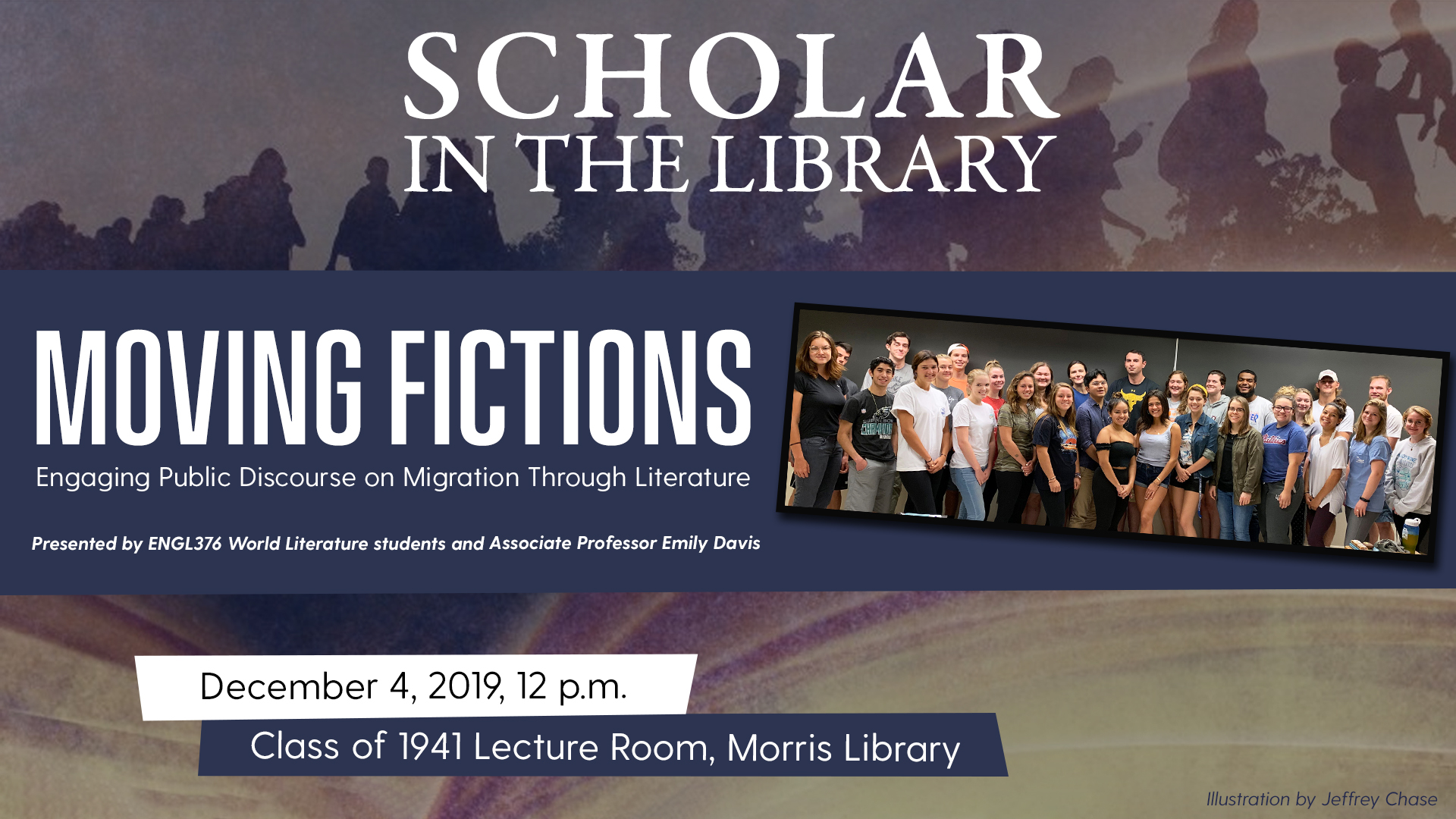 University of Delaware Library, Museums and Press
Class of 1941 Lecture Room
About this Event
Lecture
Scholar in the Library
This talk will feature members of ENGL 376 (World Literature) presenting their work on the Moving Fictions website.
Over the course of three semesters, undergraduates have been creating original content about a rapidly expanding list of contemporary texts about migrants, immigrants, exiles and refugees. Students will provide a brief tour of the site as well as highlights from the latest new additions.
Emily Davis is an associate professor of English and Women and Gender Studies.
Lecture
Scholar in the Library