Scholar in the Library Series "Thinking Critically about Critical Thinking"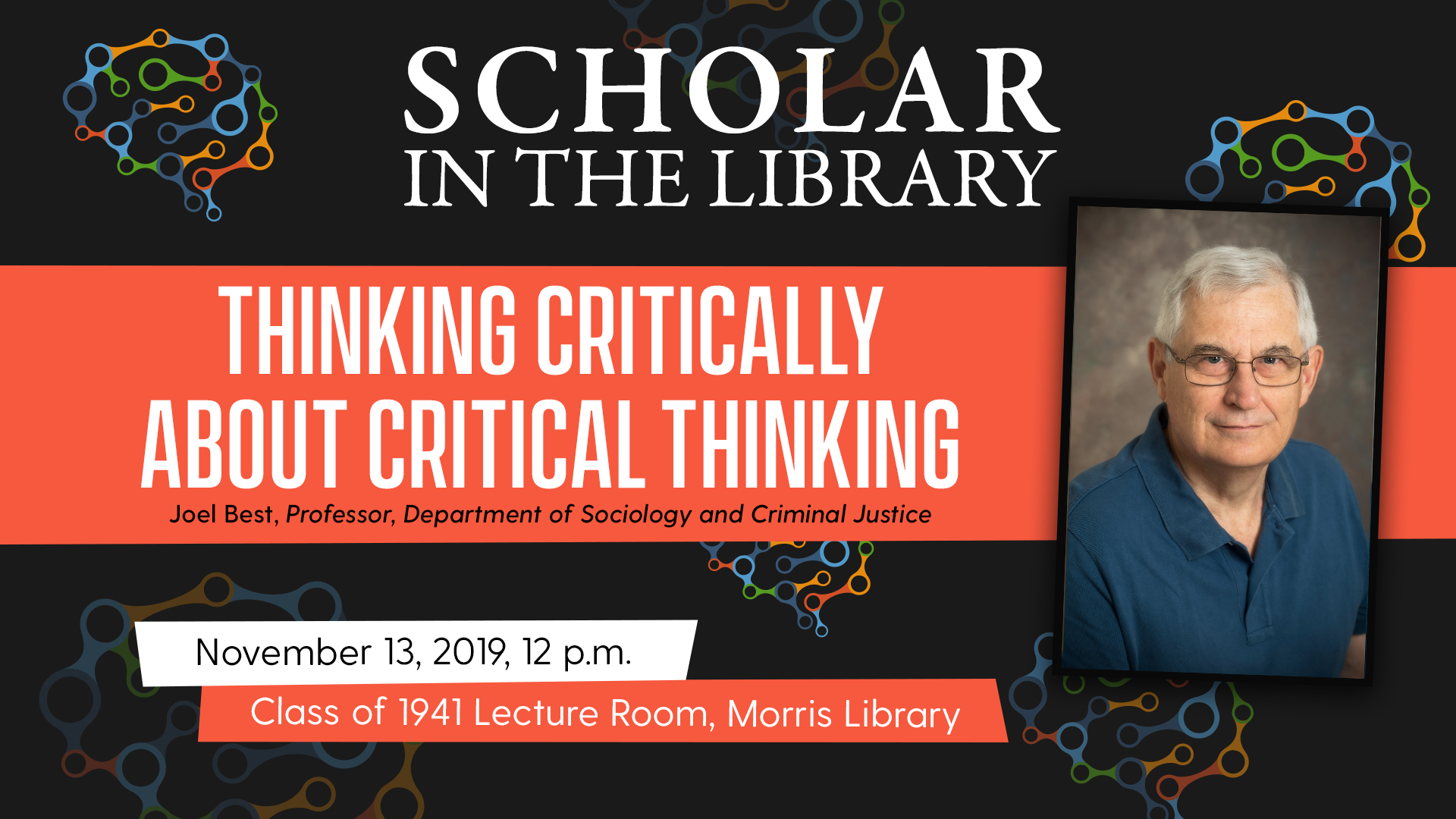 This event has ended.
University of Delaware Library, Museums and Press
Class of 1941 Lecture Room
About this Event
Lecture
Scholar in the Library
Joel Best is a professor in the Department of Sociology and Criminal Justice and will speak on, Thinking Critically about Critical Thinking.
Pretty much all educators endorse critical thinking. Everyone from first-grade teachers to professors teaching graduate seminars will tell you it is important that their students become critical thinkers. At the same time, critics point to evidence that too few students became effective critical thinkers.
The essence of critical thinking is to the ability to analyze the strengths and weaknesses of arguments. Most of us are at least somewhat adept at critiquing arguments with which we disagree. The real challenge is to recognize and address and the limitations of our own arguments. In many ways, the structure of contemporary academia makes this harder.
The expansion of higher education has massively increased the numbers of academics who are expected to be productive scholars, creating a greater demand for venues for publication, which has led to the proliferation of scholarly journals. These tend to have increasingly specialized missions, defined by substantive topics, theoretical perspectives, and methodological approaches. Disciplines find themselves dividing into camps, with their own publication venues, editors, peer reviewers, and so on. Increasingly, scholars are isolated from critiques from people outside their camps while hearing from others who tend to share their assumptions. This is not a recipe for insuring high-quality scholarship.
There is, then, an increased need to focus on giving students tools to become more effective critical thinkers.
Lecture
Scholar in the Library