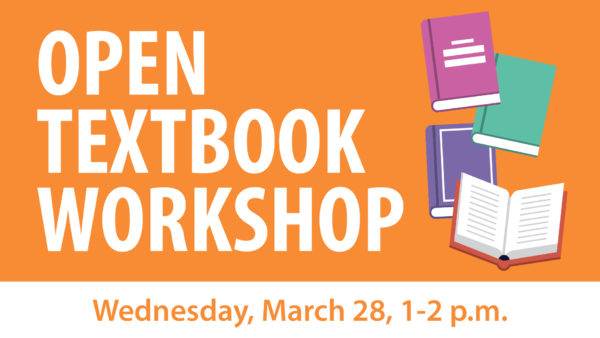 Explore how this resource can save students money, customize course material.
A student's academic success should never be hindered because they can't afford a textbook. Discover how open text book resources can help lessen the financial burden on students and provide faculty with course-customizable content during the Open Textbook Workshop on March 28 at 1 p.m. in Morris Library.
Hosted by the University of Delaware Library, Museums and Press, this workshop provides faculty with an overview of open textbook publishing as well as hands-on experience finding and reviewing open textbooks for use in UD courses.
Open textbooks are full, real textbooks. Used by faculty throughout the country, open textbooks are licensed to be freely used, edited and distributed.
UD faculty who attended a similar workshop during the Fall 2017 semester have already discovered the benefits of open textbook resources.
"Open textbooks have allowed me to develop a deeper understanding of the subject matter, as I have the ability to draw on a variety of open textbooks, so I can explain the same concept in multiple ways," explained Sujata Bhatia, professor in the Department of Chemical and Biomolecular Engineering. "I can support personalized learning, as I can ready-tailor my course content based on selections from multiple open textbooks."
Aida Odobasic, assistant professor in the Department of Economics has had a similarly rewarding experience with the resource. "Learning about open textbooks has helped me to introduce these high-quality, free-for- students materials in my Principles of Microeconomics course," she said. Odobasic also noted that she has gained positive student feedback on the textbooks and has become more aware of how choice of materials affects students.
Faculty members who work on textbook selection, especially in subjects such as anthropology, biology, chemistry, economics, human resources, management, marketing, mathematical sciences, physics, political science, psychology and sociology, are encouraged to attend.
This workshop is free of charge, but registration is required as seating is limited. Interested faculty members can register here. If you have questions regarding the workshop, please call 302-831- 2432 or email lib-workshops@udel.edu.