Apps are a writer's best friend!
It's hump time for Wrimos and that means rushing through spring holiday work, semi-annual sales, and the dreaded cleaning jobs. Whether you're in comp sci or an artist, we're going to be in front of computers a lot. As I'm participating in NaNo for the 5th time in a row (and at my personal best this year!), I've found a number of helpful tools through recommendations and personal discoveries.
Google Drive – Sometimes you can't go wrong with what you already know. Google Drive is an easy form of backup for your documents as well as content creation. Your UD email account automatically comes with membership to Google Drive. Just click on the small grid icon on the top right corner and it will display the supported applications. I primarily use my account for the former and during crunch times or when I'm not near my laptop, I use the phone app to get some notes down.
Novlr was created last year by three novelists who wanted an online novel writing program. I tried this site during last year's NaNoWriMo and I love the simple interface. They clearly care about their user base as they're open to suggestions and are always updating the site with new features such as triple backups, offline editing, and non-fiction writing settings. They called the development "procrastination". I call it genius.
Skitch is good for random ideas and mindmaps. Besides being able to keep notes and backing them up on Google Drive and Evernote, you can create simple graphics using arrows, lines, drawings, and images. It also had a cute logo and few apps can brag about that (the current one's still nice). Skitch is still available on iOS but support has been discontinued for Windows and Android as of last year. Thankfully, some of the features have been integrated into Evernote for those versions. Details are on Evernote's site.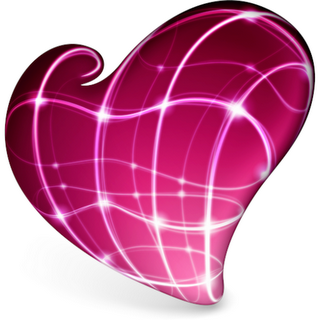 Pinterest – Most tend to associate this site with wedding planning and vision boards. But it can also be a gold mine when it comes to getting story ideas and resources together! I compile pep talks and writing advice on my boards so on tricky days I can look at what I posted and get a little boost in writing confidence (however fragile it may be). You can create pins using the Pinterest button on Firefox (it's an add-on).
Scrivener – This app is so highly recommended that even the Office of Letters and Writing (the organization supporting NaNoWriMo) gives away discounts to the winners. It's not limited to novel writing either. It can be used to save data, compile notes, organize ideas, and write your papers. It's all in one application. The creators' site Literature and Latte also has testimonials and forums about how people use the app.
Pocket has become a necessity in today's browsing systems. While browsers have bookmark settings built in, most of the time you don't think of moving a link across devices until you forget a site name or you send it to yourself only to try to sort through a flood of emails & texts. If you don't want to go through that process, Pocket can cross between devices including mobile ones; All you need to do is go under the Bookmarks menu or press the Pocket icon and your site's saved!
The Most Dangerous Writing App – Sometimes a writing day can be boring or you prefer the sensation of procrastination without the pain of missing deadlines attached to it. If you like to do your writing with some gamification (read: torture), this is the app for you. There is a reason why it's known as the "most dangerous"; If you stop writing for too long (I counted about 5 seconds), it erases your work. No replays, no restarts, no retrieval (unless you copy the text midpause). If you want a gentler version of this type of incentive, Write or Die is a good alternative.  I know it's not in the name either but you can take my word for it.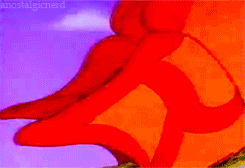 Trello – While Skitch can take the title of cutest icon, Trello has the cutest mascot. The site is dedicated to productivity. It does reminders, keeps notes, lets you collaborate with other people as well as create personal goals, examine project phases from start to finish, check off to-do lists, send emails & attachments… I can go on. You can send materials to EverNote, GitHub, MailChimp, and many other handles. Best part is all of these features are free. I can imagine RSOs, startups, and anybody doing something big can really benefit from this.
Hope this helps you on your writing journey or at least gave you some entertaining procrastination. This article's 667 words, which would leave me with just 1000 to fulfill my daily word count. Unfortunately this doesn't count toward my story. Oh well… back to Pinterest!
Happy Writing!