The Student Multimedia Design Center is one of the most eventful and fun jobs I've had in a while. The energy of each shift can vary during the semester. But there's nothing more interesting than getting through finals week and seeing how empty these shelves get! As it is my final undergrad year, this post will give a brief insider's look to the magical world of SMDC (@ least during finals week). If this has produced a slight chuckle, I know my job is definitely done.
You know it's finals week when…
1. All of the 4-hour items are checked out.
2. You're saying "Sorry they're all checked out" like a mantra.
3. You feel sheer relief when you've got an item a user requested. SWEET RELIEF!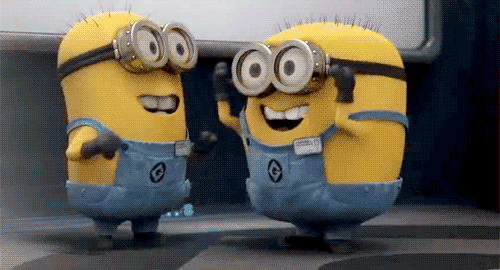 4. If an opportunity for an item/space is there, you take it by WHATEVER MEANS NECESSARY.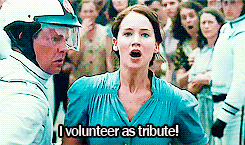 5. A bunch of posters from the same class/presentation/finals/events/etc. are printing out at the same time.
6. Every single printer but yours is making bank and that backlog is longer than the dining hall line and Main Street traffic combined!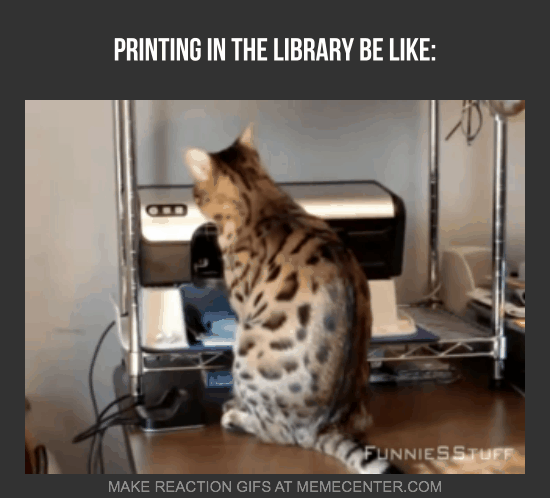 7. You mix up checking out with checking in (and vice-versa).
8. You mix up due date receipts with overdue notices (and trust me, it's a common one.)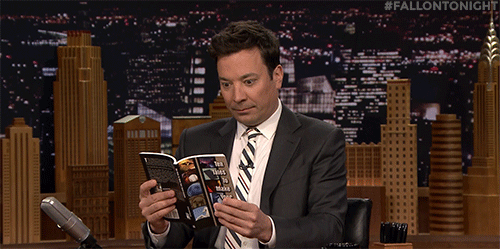 9. You're running from one end of campus to the other just to get papers, creations & items in and out on time.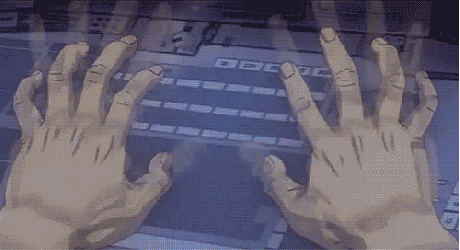 10. Finals Week is that one time in a year where you break your WPM goal.
11.The recharging station's lit up like a Christmas tree.
12. You forget basic computing skills for a few seconds.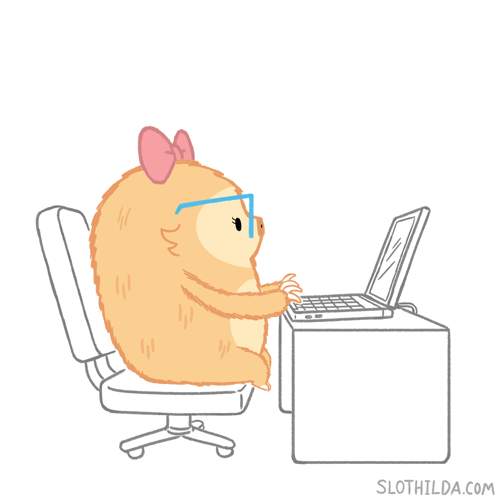 13. What would take 10 minutes to get done turns into 1 hour with breaks in between.
14. There's not much to talk about except (not limited to) grades, equipment, a film you saw last week, the weather and vacation plans.
15. You can't escape equipment wear & tear.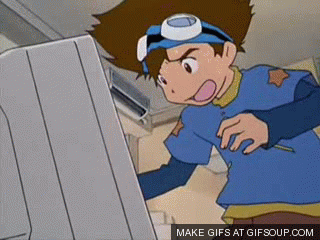 16. Google Drive, Dropbox, and USB 3.0 are your best friends.
17. You've got a go-to person at the desk.
18. You recognize the user/staff member by stride or sight alone.
19. Whether you're studying another year, graduating, or just checking out items, you're gonna miss them come vacation time.
20. Even if you're not a regular in the area, we still love you anyway.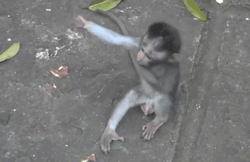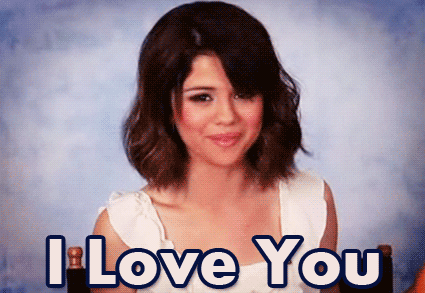 Hang in there everyone. You got this. 😉
It's been an honor posting for two years and best of luck to my fellow students and SMDC peeps!