Are you a busy student who constantly sees a large influx of emails in your inbox? Do you wish there was a way to filter and organize these emails into their own, unique space? Well not to worry, the gurus at Google (not sure about Apple and Microsoft) have got you covered!
If you're someone like me who works at the wonderful Student Multimedia Design Center (located on the lower level of UD's Morris Library), you tend to get a large number of shift switch request emails throughout the semester, because, you know… life happens.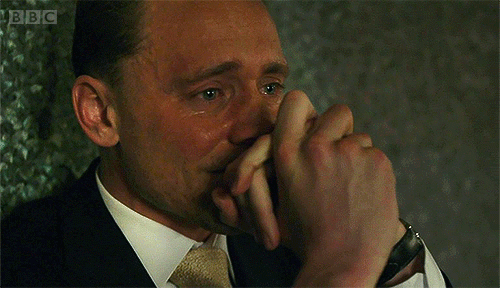 I have devised a means to send these waves of shift switch posts to their own folder so that I can look at them at a later time and possibly assist any co-workers in need! However, this post isn't only for members of the SMDC family! I believe it can be very informative to everyone who comes across this, but I will be using the SMDC as my main example to better explain this whole process. This process can be done with all your e-mails – so let's get right into it.
First, you open up your Gmail account on a desktop computer (sorry guys, mobile may be the future, but not the answer).
Then click on the "gear icon" on the far right top-side of the page and select Settings.
After this, select the tab titled Filters and Blocked Addresses and select Create a new filter.
These options should appear after, and you can use them to select the criteria for the messages you want to filter out (example: type in the words "Shift Switch" into the Subject box to filter out any email with the words "Shift Switch" in the subject):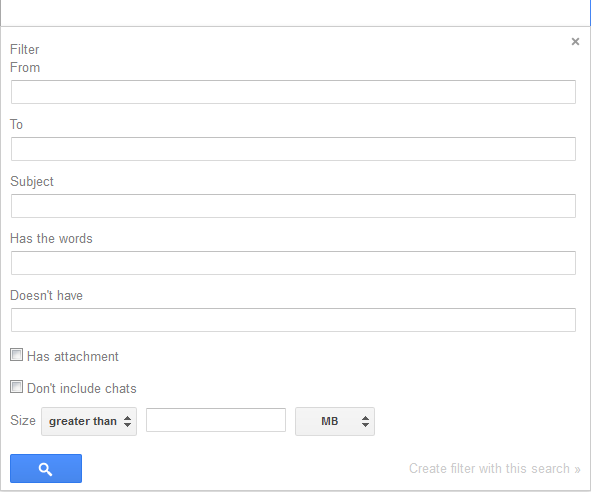 Once you have completed this step, select Create filter with this search at the bottom of the filter menu and select what should be done to the emails with the criteria you have chosen (example: select Skip the Inbox (Archive It) and Apply the label to move your SMDC shift switch emails to their own folder. To create a new folder, select Choose label…, which is to the right of the Apply the label option, and click the New label… option that appears):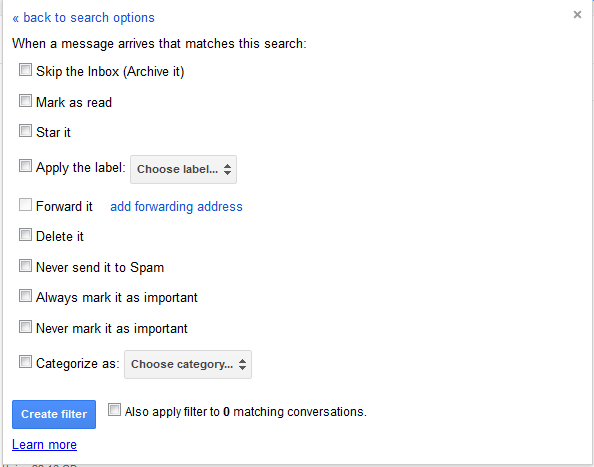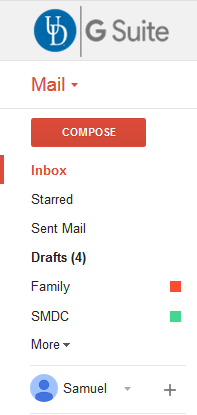 And that's all it takes!
There are many ways to organize your email. You can select emails from certain individuals to go to their own folder (or straight to the trash depending on your relationship with them) or you can simply have certain emails be automatically marked as read. The possibilities are endless! All you have to do is poke around and explore!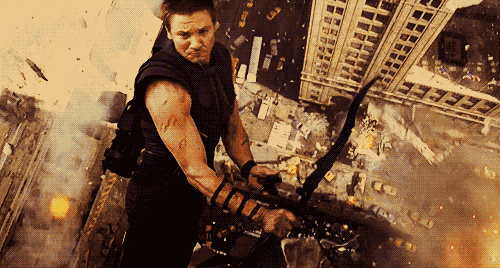 (You're probably wondering, "Why the random Hawkeye .gif?" That's because he doesn't get the love he deserves.)