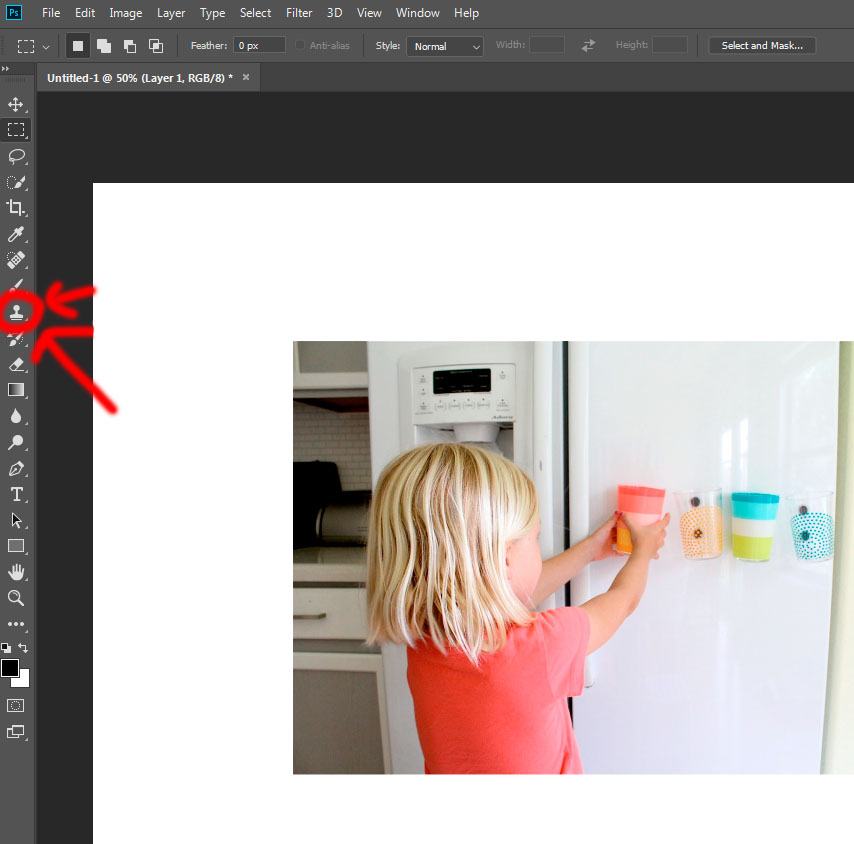 So if you're a mechanical engineer, or know any freshman/sophomore Mech-E's, you'd know that we are currently building prototypes (but basically the real deal) of toys for children, ranging from ages 3-7. These toys are all completely unique ideas, and we are treating this project as if the toys will be produced on the market sooner or later. Because of this, every team building a toy has been assigned with the job of creating an advertisement of the toy. Much like this one pictured below:
So, being that my toy involved magnets, I scoured the internet for kids playing with magnets on a fridge. What I found was a picture of a kid playing on a fridge with cups. Thankfully, Adobe Photoshop offers the ability to change those cups completely into the surface of the fridge.
Using the Clone Stamp tool, one can grab the surface of the fridge, and "stamp it on to any area in the picture. It can be found on the very left toolbar.
After selecting the clone stamp tool, you should hover over the area you wish to clone, and Alt-Click it. Once you have selected the area you desire, hover back over to the area you wish to manipulate, and start stamping. The final product should look like this: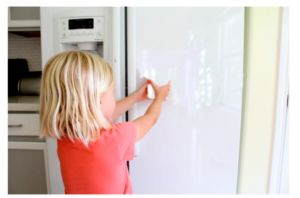 If you look closely, you can sort of tell that there has been some manipulation to the photo. But to the naked eye, the fridge looks completely normal and this allows you to replace the cups on the fridge with anything you wish (toys in our case).
So, that is the clone stamp guys. Hopefully this can be as helpful to you guys as it was to me!