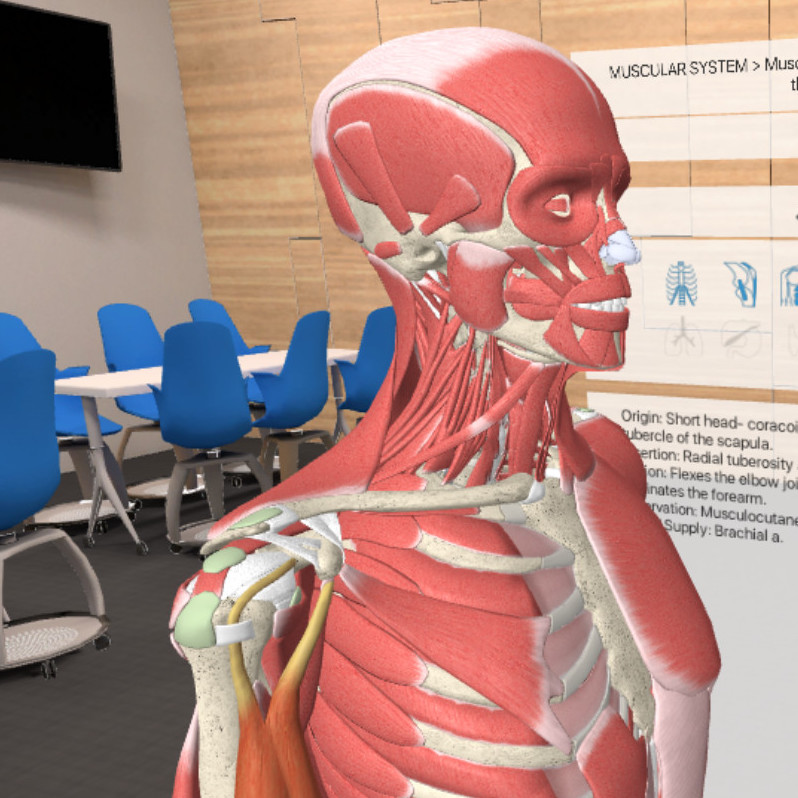 The VR Studio has been updated with new experiences, games, simulations and VR films to try out. To reserve the studio, just stop by our service desk or give us a call at: 302-831-8832. Reservations can be made up to one week in advance and for up to two hours at one time.
Some highlights from the new VR titles: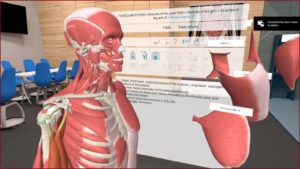 Screenshot from 3D Organon VR Anataomy
3D Organon VR Anatomy allows one to explore human anatomy like never before. Users can walk around a life-sized human model and manipulate body parts and anatomical structures in 3D space. They can drag anatomical structures such as bones, muscles, organs and vessels, and displace them from their original position for a closer look.
Screenshot from theBlu
theBlu brings you underwater to experience the wonder and majesty of the ocean through different habitats and come face to face with some of the most awe inspiring species on the planet.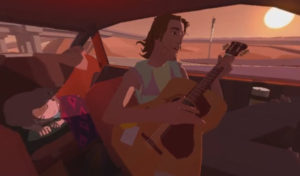 Screenshot from Pearl
Pearl is the first VR film to be nominated for an Academy Award.  It is a fully immersive film, meaning you can look in any direction, and the soundtrack is also 360. You can now see the entire animated short in the studio.
Here is a complete list of new VR titles available now:
theBlu
Beat Saber
Universe Sandbox
To the Top
VR Model Viewer
3D Organon VR Anatomy
MakeVR Pro
PaleoMuseum VR
Ship Ahoy Open Beta
VRChat
Senza Peso
Welcome to Light Fields
Waltz of the Wizard
Supermedium
Pearl
The Night Café
Dreams of Dali
Allumette
Google Blocks