We have a lot of students come to the Student Multimedia and Design Center to work on their projects involving music editing, podcasts, and voiceovers. With all this recording and sound editing, we know that the users who come by look for a friendly and simple software to help them complete their work.
Audacity is a program we recommend to many students because it allows you to import, record, and edit your audio with ease and efficiency, especially if you aren't familiar with sound editing,
Here is an overview of some of the starting and basic features of Audacity that will help with audio projects you may have:
Click the red button near the top to start recording your voice. You can press it again or press stop to stop your recording.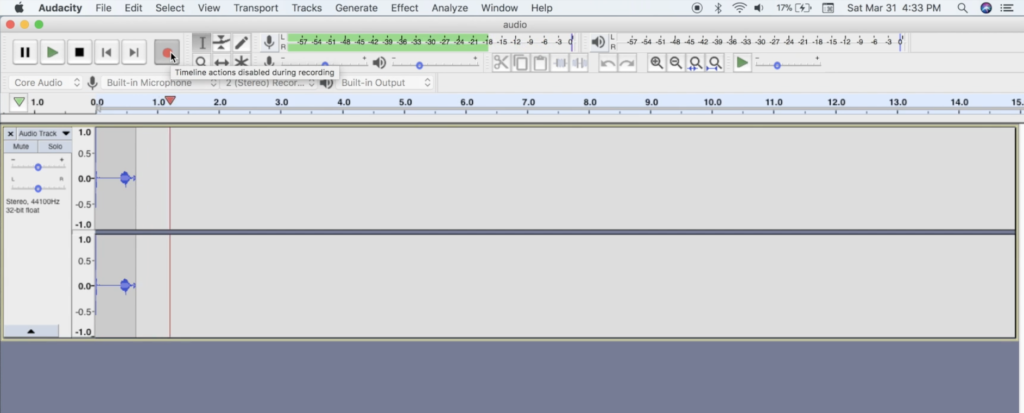 Once you have your audio recorded, you can play and pause it with buttons at the top. You can also start editing your audio.
You can trim your audio and cut out portions of your audio by using the tool selected below. Then, you just select the area you want to cut and delete.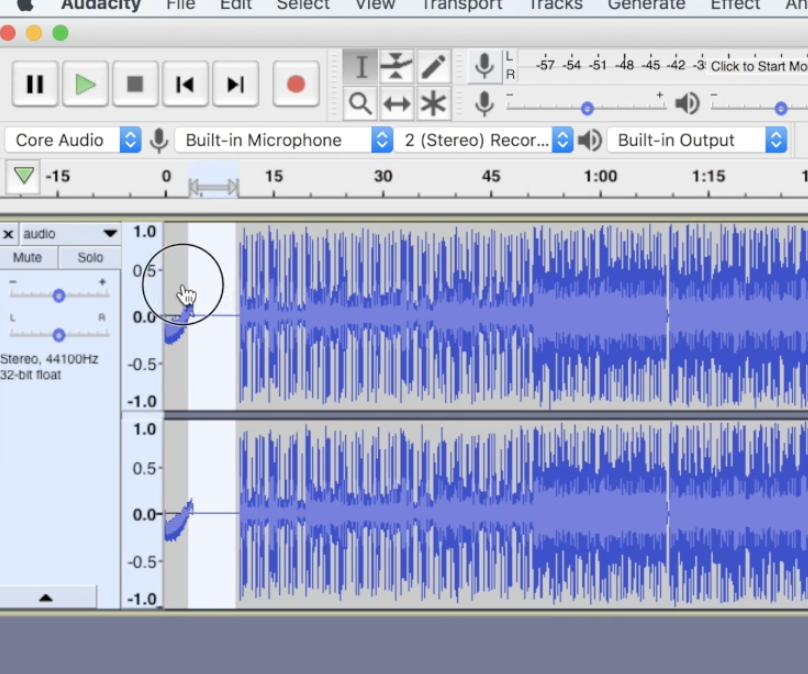 You can also move and shift the audio within your track.
Just click the double-ended arrow tool. Once you click it, you can just drag and move the audio to where you like in the track.

A quick note if you find that you aren't able to click any of these tools. Make sure you hit the stop button if you were pkaying the audio before you start editing!
These are just the very basics of Audacity, but they allow you to do a lot with your audio projects.