Soooo… What happens if you record a vertical video on your iPhone and still want to use the video??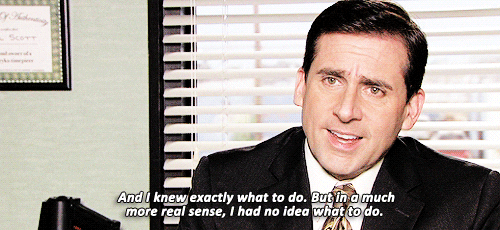 After you have sent the video to your computer by directly transferring OR sending it through airdrop, the video will appear in iMovie with two black bars on either side. There's no clear cut way to get rid of this, but there are some features on iMovie that can make the video more appealing.
First off, if you only need the middle portion of the video you can simply hit "Crop" then "crop to fill". This will crop the video to fit into the space provided and maintain the resolution. Unfortunately, most videos require more than just the middle portion.
Another use for the "crop to fill" feature is to create a blurry version of the same video filling the black bars behind the original video. After selecting "crop to fill" for your video you can select "clip filters and audio effects" and apply a filter to blur out your video. Then simply bring down the video clip again and lay it on top of the "blurred" version to create this effect.
An additional option is filling in the sides with one of the many backgrounds offered by iMovie. Start with a blank project and select "backgrounds". Drag whatever background you think would work with your video (animated or stationary) down onto the project. You can now place your video on top of the background as a cutaway and drag the background to match the length of your video. If you don't like the color of your background you can easily change this by selecting the background and clicking "clip filters and audio effects". You can then change the filter, for instance you could then change the background color to black and white. You could also go about this by clicking "color adjustments" and manually change the color of the background.
These are just a few creative & easy solutions when you want to use a vertical video but keep the resolution.
Here is the video link I used for any clarification/ visuals about using these features on iMovie: https://macmost.com/filling-in-the-sides-of-vertical-video-in-imovie.html
Good luck!