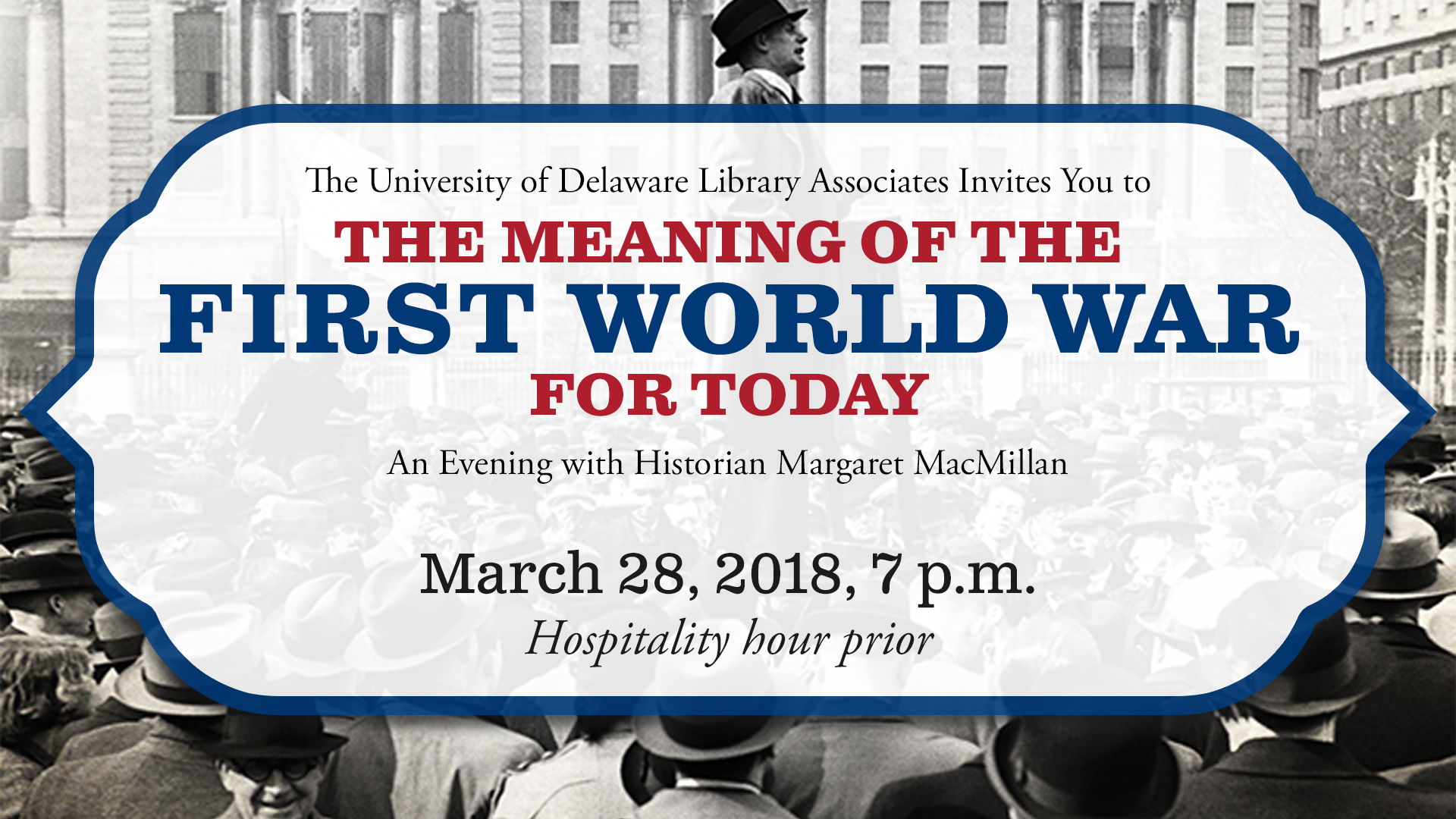 March 28: Library Associates annual dinner
Historian Margaret MacMillan to highlight the Great War's lessons for today
Internationally acclaimed historian Margaret MacMillan will speak about "The Meaning of the First World War for Today" during the 2018 University of Delaware Library Associates annual dinner on Wednesday, March 28.
MacMillan is a professor of international history at Oxford University and professor of history at the University of Toronto. Her research interests span from the history of the British empire to 20th-century international relations. Through the lenses of her research, she draws relevant lessons for the modern world — lessons she will share with the audience at the annual dinner hosted by the Library's friends group.
MacMillan's book The War That Ended Peace — a work of narrative nonfiction that portrays the personalities, rivalries and alliances that helped to bring about the end of peace in Europe and the outbreak of World War I — was named one of the most notable books of 2013 by The New York Times.
Her other books include Women of the Raj: The Mothers, Wives and Daughters of the British Empire in India; Nixon and Mao: The Week That Changed the World; The Uses and Abuses of History; History's People: Personalities and the Past; and Paris 1919: Six Months That Changed the World, for which MacMillan was the first woman to win the Samuel Johnson Prize. Select titles will be available for purchase at the event.
The dinner and program will start at 7 p.m., with a hospitality hour beginning at 6 p.m., at Arsht Hall in Wilmington.
The event is open to the public with a paid dinner reservation of $165 per person. Find details, including a menu, and online registration here.