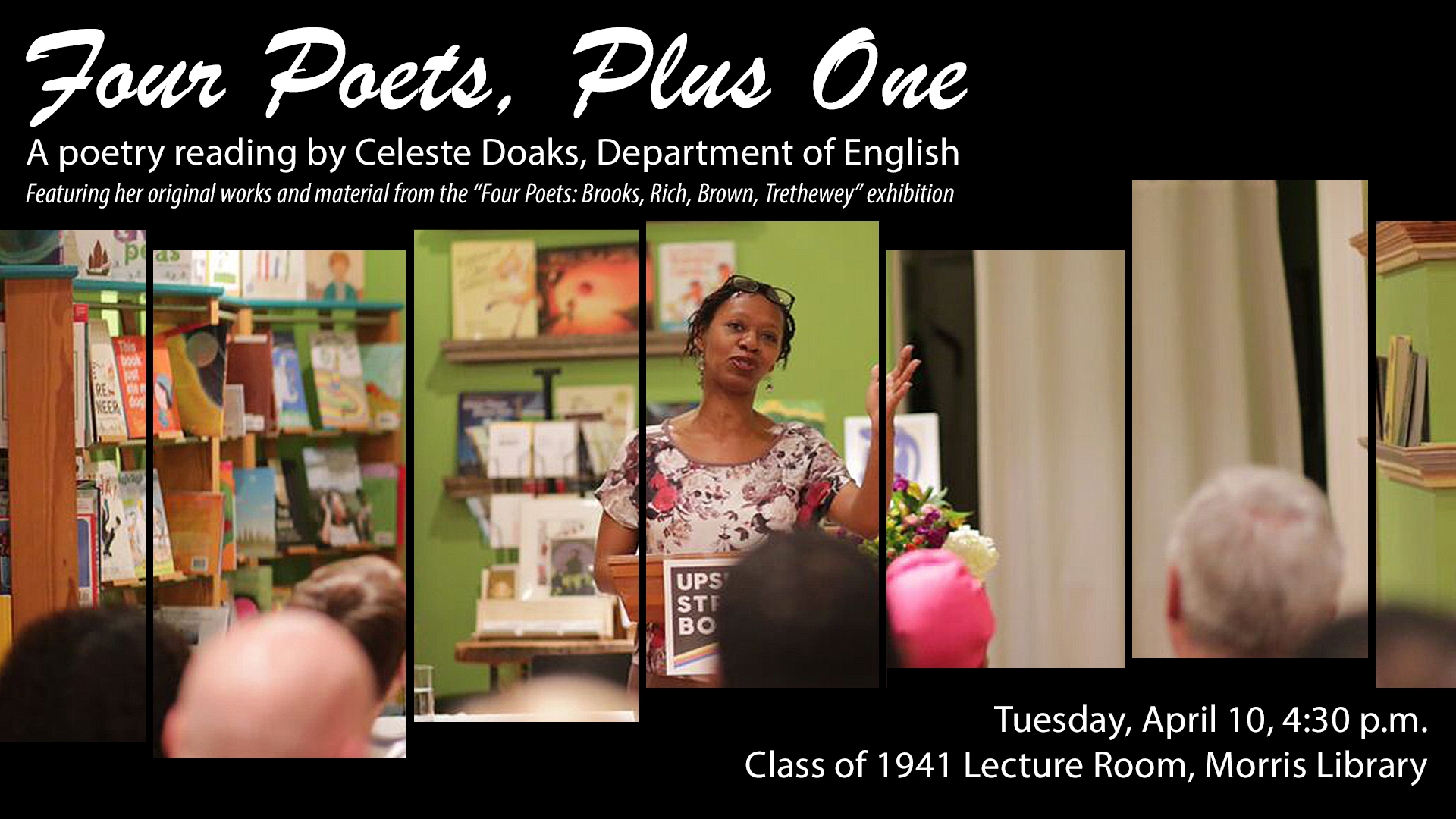 April 10: Rescheduled poetry reading
English professor celebrates American female poets during reading
Poet and professor Celeste Doaks will read her original works, as well as material from the four American women poets recently featured in the Four Poets: Brooks, Rich, Brown, Trethewey four-case exhibit in the University of Delaware's Morris Library, during the "Four Poets, Plus One" poetry reading.
The reading will be held at 4:30 p.m., Tuesday, April 10, in the Class of 1941 Lecture Room in Morris Library. Originally planned in celebration of Women's History Month, the poetry reading was rescheduled from March 20 due to an early snow-related closing.
Throughout the event, Doaks will draw parallels between her work and the work of Gwendolyn Brooks, Adrienne Rich, Fleda Jackson Brown and Natasha Trethewey—the poets featured in the UD Library, Museums and Press exhibit. In doing so, she will illuminate the many tensions that exist for all female poets who explore race, sexuality and overall identity in this contemporary age.
Many of the prevailing themes the poets from the exhibit investigate—loss of love, childhood angst, motherhood, family loyalty and debunked gender norms—are also focal points in the works by Doaks, who is visiting assistant professor of creative writing in the UD Department of English.