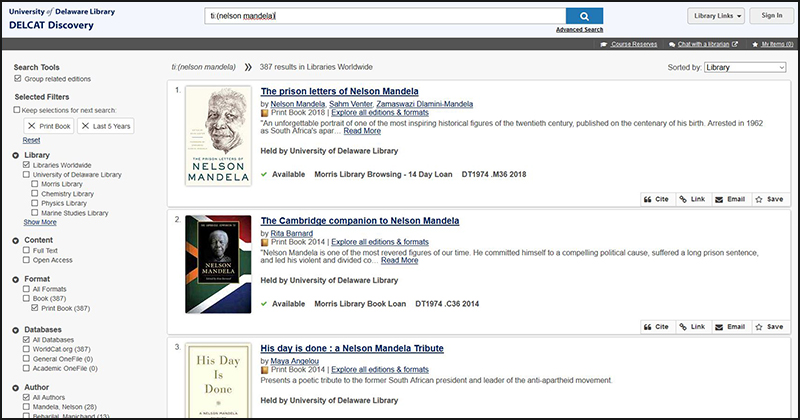 UD Library, Museums and Press introduces new, user-friendly features to catalog
The University of Delaware Library, Museums and Press is the intellectual hub of UD. Users can search the Library's catalog, DELCAT Discovery, to find print and electronic materials in the University's collections, as well as materials in other libraries around the world.
This summer, the current version of DELCAT Discovery is being retired. On July 24, the Library will move to the updated version, which will retain all of its previous features in a more user-friendly design.
Users can explore the new version of the catalog before the transition on July 24 here: https://delcat.on.worldcat.org/discovery. If you have any questions, please reach out to a librarian or connect with Library staff at ask.lib.udel.edu/. Library staff are here to help.
To learn more and go through a quick training session, those who teach at UD are invited to attend "The New DELCAT Discovery" during Keep Calm and Teach On Tuesday, August 20.
For further information, please visit: https://guides.lib.udel.edu/delcatdiscovery