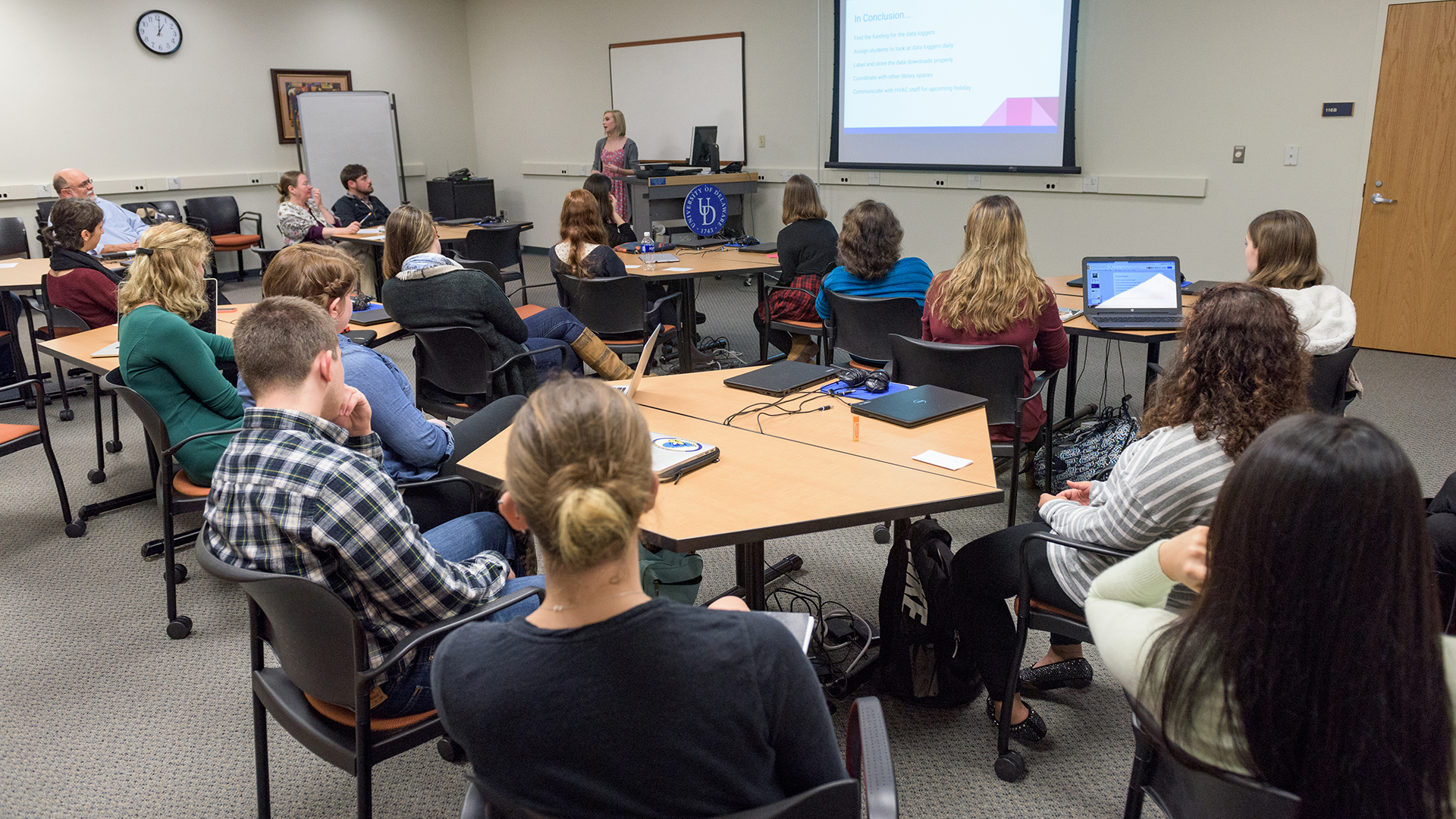 Library Orientation for UD Staff
Employees can explore how to benefit from Library resources
University of Delaware employees can discover the resources available through the Library, Museums and Press that support both professional development and personal interests. Explore the breadth of these tools during the Library Orientation for UD Staff on Thursday, Jan. 16 from 10 a.m. to noon in Morris Library.
Those in attendance will become familiar with how to find books, articles and video resources through the Library's catalog, databases and e-journal collections. They will also learn how Library-led consultation services, instruction and research guides support staff, students and faculty.
After the workshop ends at 11:15 a.m., attendees are encouraged to join Library staff for a short walk to the Mineralogical Museum in Penny Hall to visit one of the Library, Museums and Press' four gallery spaces. During the spring and fall semesters, these gallery spaces provide free exhibitions that are open to the public.
Light refreshments will be served at the workshop. Registration is requested.
For further information, please visit: https://library.udel.edu/events/events/?id=230