Stories from the Wardrobe: A Conversation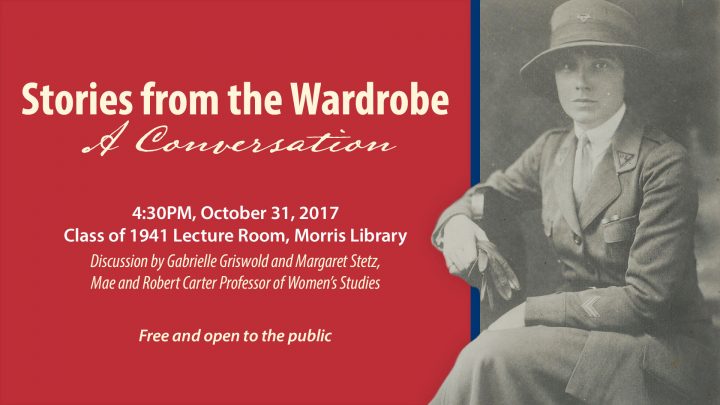 181 S. College Ave
Newark, DE 19717
About this Event
Lecture
Margaret Stetz, Mae and Robert Carter Professor of Women's Studies, and Gabrielle Griswold will discuss the wartime experiences of Gabrielle's mother, whose YMCA uniform is on view in the Fashion on All Fronts exhibition.
This event will take place in the Class of 1941 Lecture Room in Morris Library.
For more information, see the UDaily article on the event.