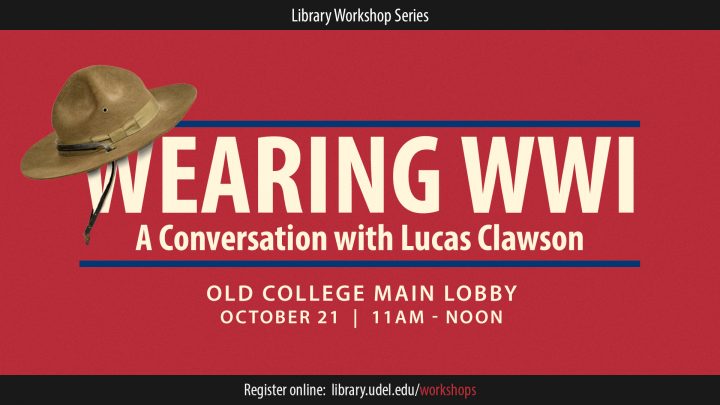 Old College Hall
18 East Main St.
Newark, DE 19716
About this Event
Gallery Talk
Find out what it's like to wear World War I uniforms, like those on display in the Old College Gallery "Fashion On All Fronts: Stories from the Wardrobe" exhibition, during this discussion on the material culture of WWI military attire. Participants will be able to view and handle several different varieties of uniforms during the event, which will be led by Lucas Clawson, historian and archivist at Hagley.
Undergraduate and graduate students, faculty, and staff are welcome to attend. This workshop is also open to the public. If you would like to attend, you can register here.
For more information, see the UDaily article on the event.