1968: Heterodoxical Times in Delaware
1968: Heterodoxical Times in Delaware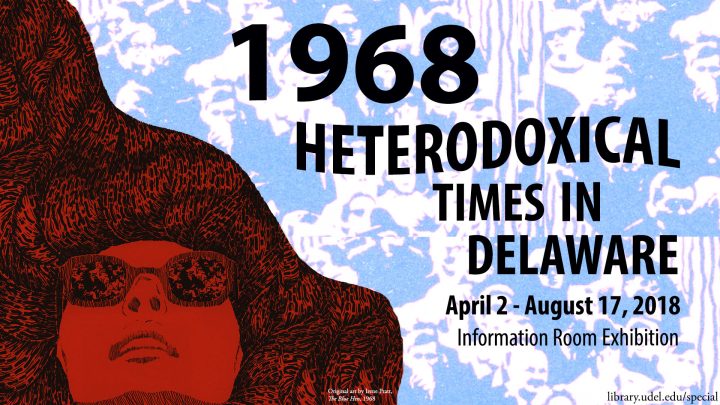 This exhibit has ended.
Morris Library
181 South College Ave.
Newark, DE, 19717
About this Exhibit
Past Event
1968: Heterodoxical Times in Delaware is a small, four-case exhibition on display in Morris Library, April 2 - August 17, 2018. The 50th reunion of the Class of '68 offers alumni and community members a chance to reflect on the momentous, unforgettable 1968. The year rocked Americans from the start with the Tet Offensive in Vietnam through the stunning political assassinations of Martin Luther King, Jr. and Robert F. Kennedy and civilian disorder in urban riots across America and the clash of police and protesters at the Democratic National Convention in Chicago. This exhibition focuses on a-changin' times for University of Delaware (UD) students in 1968, especially highlighting the activism of Students for a Democratic Society (SDS). This minority group and its associates gained notice through election to the Student Government Association (SGA), leadership of campus protests, and reporting and advocacy through their underground newspaper, The Heterodoxical Voice (THV). King's assassination on April 4 was a pivotal mark in the year. National issues of racial and economic inequalities came into local focus as Wilmingtonians responded to the murder with riots and the state's governor countered by ordering the Delaware National Guard to occupy the city.