Contemporary Chinese Carvings
Contemporary Chinese Carvings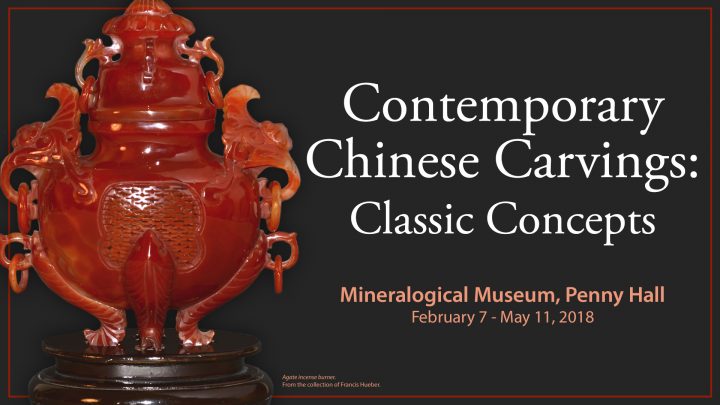 This exhibit has ended.
Penny Hall
255 Academy St.
Newark, DE 19716
About this Exhibit
Past Event
Continuing in Spring 2018
On view are 20th-century Chinese carvings of agate, a variety of quartz, which show forms that date back thousands of years. The fine carving of this hard material was made possible by the modern development of high-speed diamond tools. In addition to this single-case exhibition, the Permanent Collection remains on display. It highlights minerals from the founding du Pont Collection, regional materials from Pennsylvania, worldwide specimens and thematic displays of crystallography, growth phenomena, and cave minerals. PROGRAMMING: Reception and
Curator's Talk
March 14, 2018 Mineralogical Museum in Penny Hall 5-7 p.m.