Faces in Black and White: Photography and Identity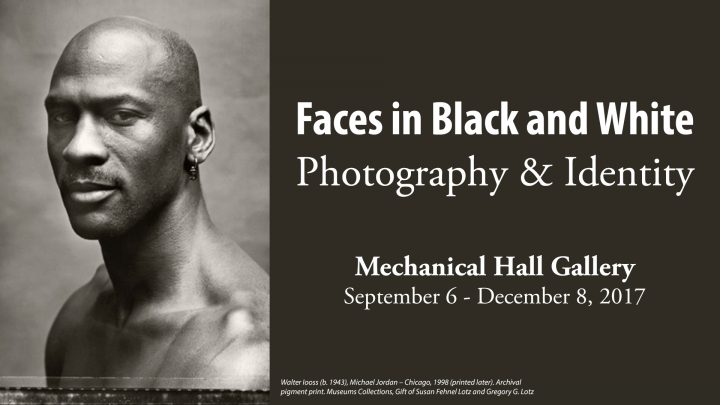 September 6, 2017 –
December 8, 2017 *
Mechanical Hall
30 North College Ave.
Newark, DE 19716
* This exhibit has ended.
About this Exhibit
Bringing together black and white photographs from across the University of Delaware's collections, this exhibition focuses on the face as a site of history, struggle, drama, and inspiration. With subjects ranging from freed slaves to modern-day artists, activists, and celebrities, these images combine one medium of expression—photography—with another—the human countenance. The goal is to open conversations among the images, crossing racial, gender, generational, and cultural divides, leaving visitors to ask, how do faces "speak" through photographs?
See the UDaily article on this exhibition for more information.
Related programming:
Thursday, September 21 – Reception featuring photographer Chris Felver
Wednesday, October 18 – Faces in Black and White: A Curator's Perspective
Thursday, November 2 – Poetry Reading: Poetic Revolutionaries in Black and White