First-rate Rock Shows: San Francisco, '68
First-rate Rock Shows: San Francisco, '68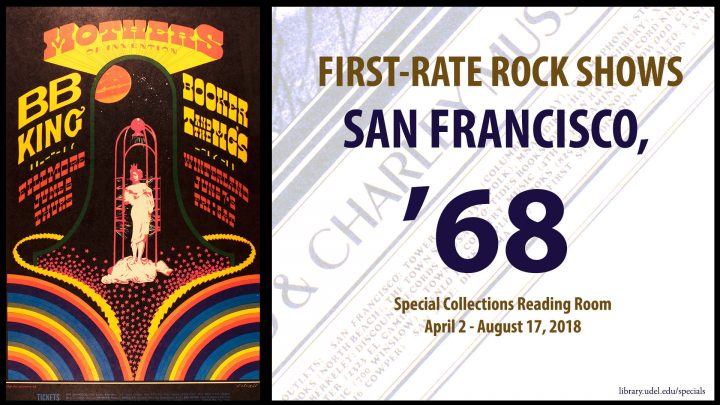 This exhibit has ended.
Special Collections Reading Room
Morris Library
181 South College Ave.
Newark, DE 19717
About this Exhibit
Past Event
This small exhibit highlights selections from the San Francisco rock posters collection in Special Collections at the University of Delaware Library. The posters feature highly-stylized and psychedelic artwork promoting rock, blues, and dance concerts held at the Avalon Ballroom and the Fillmore and Winterland Auditoriums in 1968.