Issues and Debates in African American Literature
Issues and Debates in African American Literature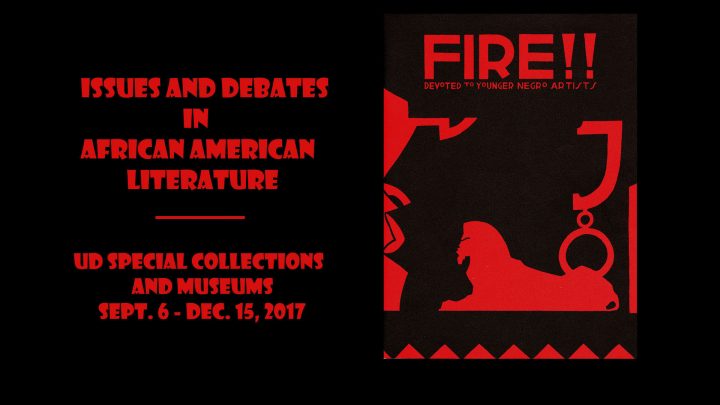 Morris Library
181 South College Ave.
Newark, DE 19717
* This exhibit has ended.
About this Exhibit
This exhibition highlights rare and significant items that illustrate the varied strains of African American literary and intellectual life in play over the past hundred years — many of which remain relevant discussions for today. See the
UDaily article
on this exhibition for additional information.