Johanna Drucker: A Selection of Artist's Books
Johanna Drucker: A Selection of Artist's Books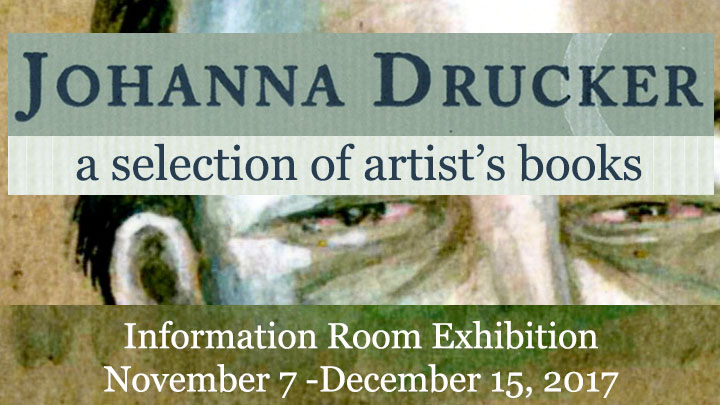 This exhibit has ended.
Morris Library
181 South College Ave.
Newark, DE, 19717
About this Exhibit
Past Event
In conjunction with Johann Drucker's keynote address for the symposium
Imagined Forms: Modeling and Material Culture
(Hagley Museum and Library, November 17-18, 2017), the University of Delaware Library has installed the exhibition, "Johanna Drucker: A Selection of Artist's Books." Drucker, who is internationally known for her scholarly work on the history of graphic design, typography, fine art, and digital humanities, is also an accomplished book artist and printer. This single-case exhibition, on display in the Library's Information Room through December 15, 2017, presents a selection of Drucker's artist's books drawn from the extensive collection of her work in Special Collections.