John Dickinson: Penman of the Revolution
John Dickinson: Penman of the Revolution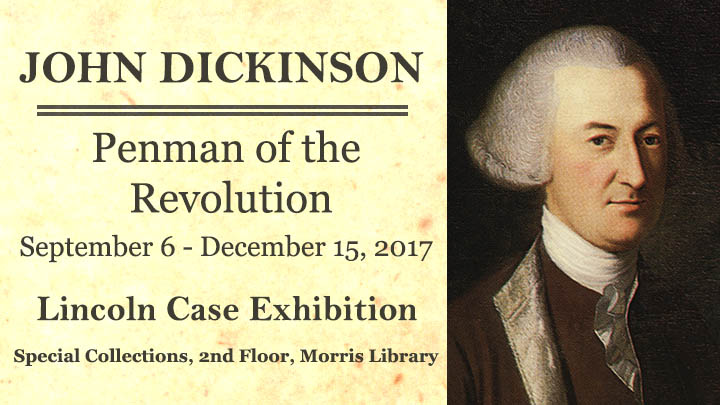 This exhibit has ended.
Special Collections Gallery
Morris Library
181 South College Ave.
Newark, DE 19717
About this Exhibit
On December 21, 1767 an essay titled "Letter from a Farmer in Pennsylvania" appeared in the Boston Chronicle. In the coming months, twelve more such letters would appear in newspapers throughout the American colonies. The author of these letters was John Dickinson, whose essays on behalf of the American cause earned him the title of "Penman of the Revolution." To mark the 250th anniversary of the first publication of the Letters from a Farmer in Pennsylvania, the University of Delaware Library is featuring the exhibition "John Dickinson: Penman of the Revolution" which is on view from September 6 through December 15, 2017. See the
UDaily article
on this exhibition for more information.