Our Strength is Our People: The Humanist Photographs of Lewis Hine
Our Strength is Our People: The Humanist Photographs of Lewis Hine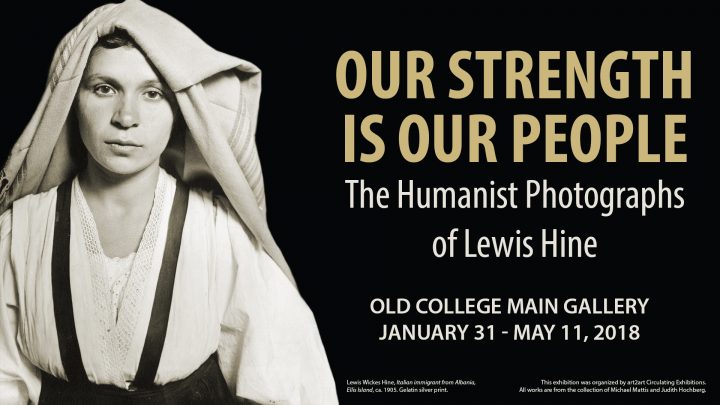 This exhibit has ended.
Old College Hall
18 East Main St.
Newark, DE 19716
About this Exhibit
Lewis Hine is the father of documentary photography. Often alongside social workers, attorneys and progressive committees working toward reform, Hine used his camera as a tool for social justice. This exhibition showcases his iconic photographs centered around themes of immigration, child labor and the American worker. The rare vintage gelatin silver prints on view attempt to create empathy for the immigrant experience, expose and fight abusive child labor practices, and highlight the dignity of the American worker. The exhibition is organized by art2art Circulating Exhibitions, LLC. All works are from the private collection of Michael Mattis and Judith Hochberg. PROGRAMMING:
Reception with Curator's Tour
February 15, 2018 Old College Gallery 5-7 p.m.
Art in Focus conversation
April 18, 2018 Old College Gallery 12:30-1 p.m.