Responding to What is Alive Before You: The Photography of Levinstein and Fink
Responding to What is Alive Before You: The Photography of Levinstein and Fink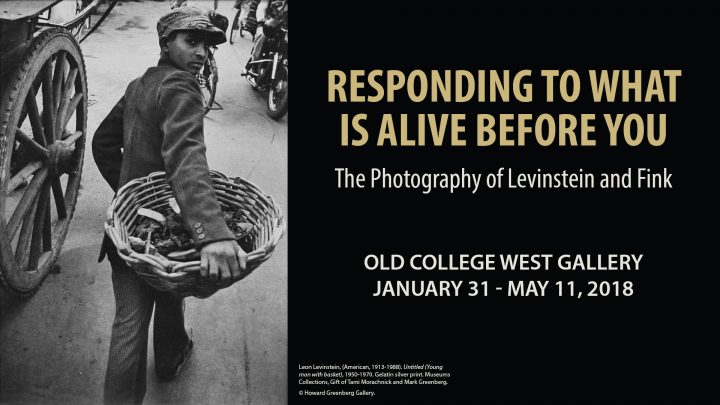 This exhibit has ended.
Old College Hall
18 East Main St.
Newark, DE 19716
About this Exhibit
Past Event
As a complement to the
Lewis Hine
exhibition, the works of two social photographers inspired by Hine--Leon Levinstein and Larry Fink--will be on view, demonstrating the ways in which different lenses can be applied to the same genre. Through variances in composition and fundamentals of photography, the selections explore how tools of observation are filtered through artists' individual perspectives and personalities. All of the photographs in the exhibition were donated by UD alumna Tami Morachnick, class of 1980, and her husband, Mark Greenberg. PROGRAMMING: Exhibition Reception February 15, 2018 Old College Gallery 5-7 p.m. Curator's Tour May 3, 2018 Old College Gallery 12:15-1 p.m.
Art in Focus conversation
May 10, 2018 Old College Gallery 4:30-5 p.m.