Towards Justice: Homelessness, Education Policy and Race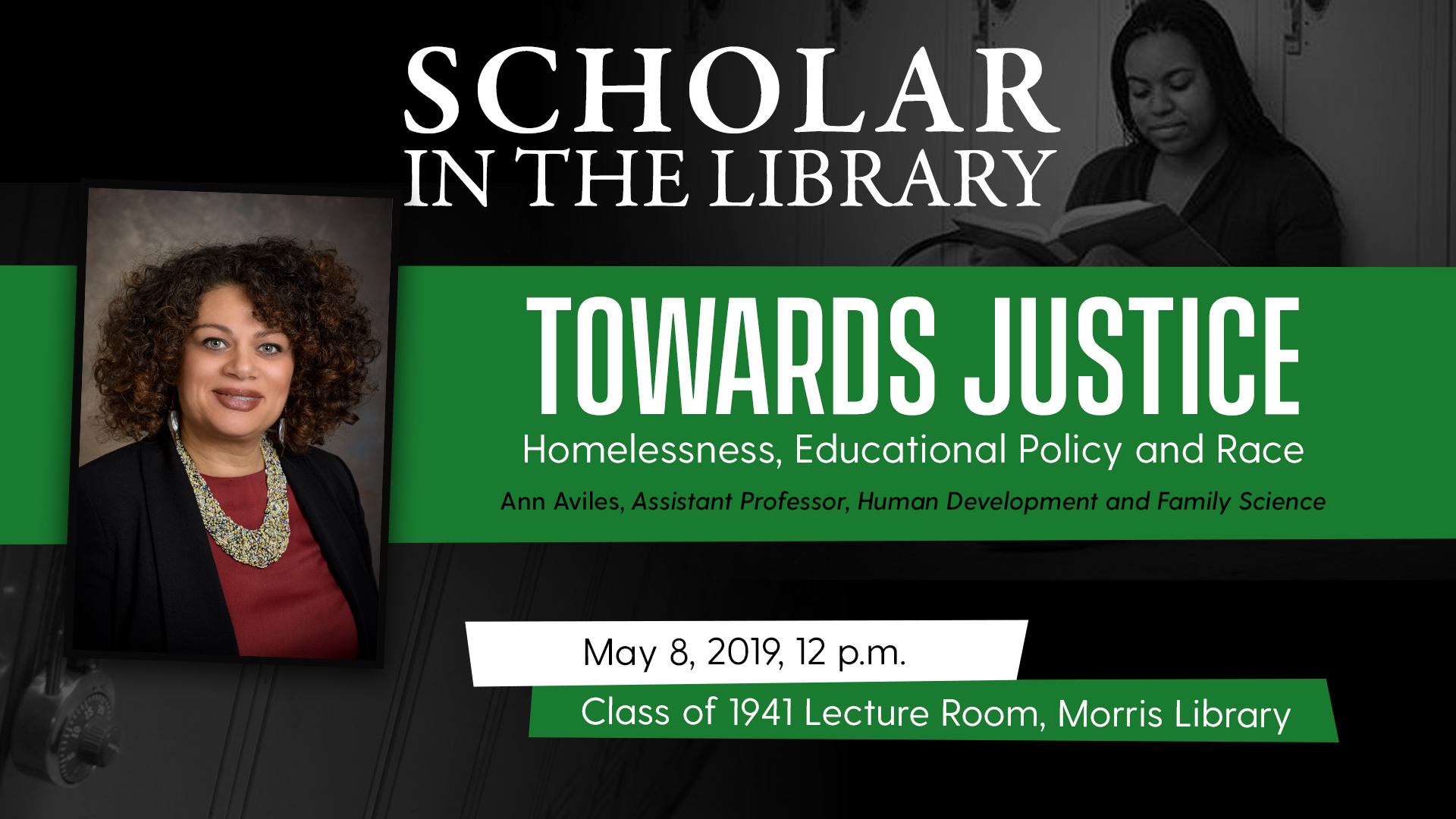 University of Delaware Library, Museums and Press
Class of 1941 Lecture Room
About this Event
Lecture
Scholar in the Library
Students experiencing homelessness face overwhelming obstacles that limit both their access to education and their prospects for success in life.
The McKinney-Vento Act (1987) is a policy created to ensure that schools provide services that support students in unstable housing situations. Unfortunately, effective implementation of important provisions of the act continue to be elusive.
Join Ann Aviles to explore how McKinney-Vento is implemented in schools from the perspectives of school officials and students receiving services under the act. Using a Critical Race Theory framework, uncover important connections between homelessness and racism by examining how poor people of color experience and interface with social institutions—namely, schools.
Ultimately, attendees will come to see the implementation of McKinney-Vento as an issue of legislated justice, not charity.
Ann Aviles is an assistant professor in the Human Development and Family Sciences Department. She is a community-based, applied social science researcher with a specific focus on the academic and life skills and developmental trajectories of youth of color experiencing homelessness.