Pauline A. Young Residency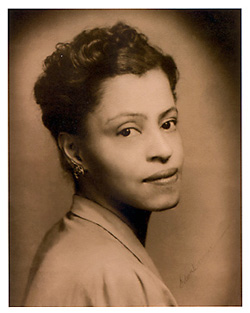 The Pauline A. Young Residency offers early career development and professional work experience in an academic research library to recent graduates of ALA-accredited graduate library education programs.
The Residency is designed to accelerate professional growth and career advancement through a variety of professional work experiences, mentoring, committee service and conference attendance.
"The Pauline A. Young Residency is an unparalleled opportunity for early career librarians/archivists to gain experience and develop professionally while embedded at a top academic research library. Through it and other initiatives, the University of Delaware Library has historically committed itself to serving as a beacon for diversity and inclusion efforts within the LIS profession. During the residency program, I gained a breadth of experience working in a manuscripts and archives setting arranging, describing, and creating online finding aids, while making those components available across various information management platforms. I was afforded the opportunity to work alongside talented and knowledgeable colleagues and collaboratively developed a workflow that now forms part of the Special Collection's accessioning and processing program. Thanks to the Pauline A. Young Residency, I feel well prepared to embark on my professional journey as an archivist."

—George Apodaca, Pauline A. Young Resident 2014-2016