Featured Item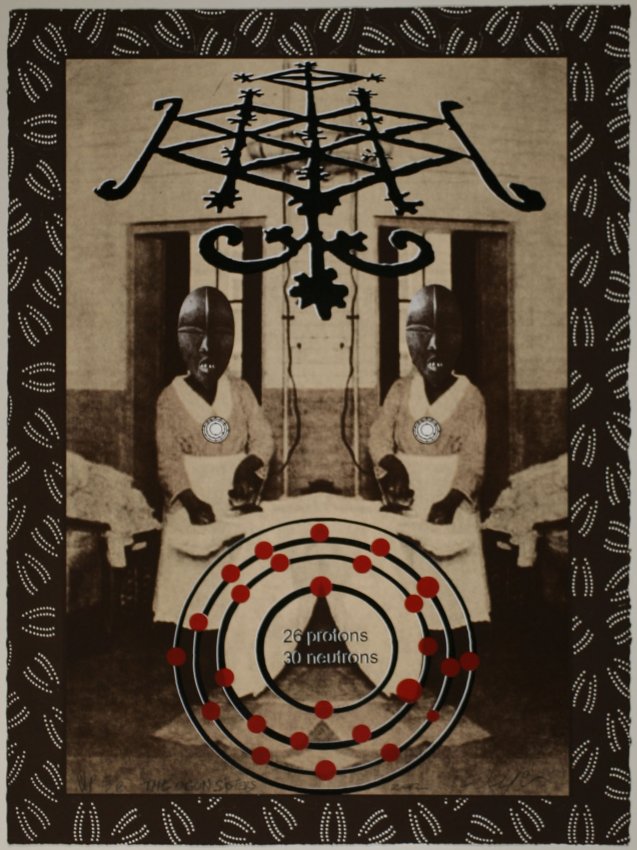 Willie Cole, The Ogun Sisters, 2012.
A sculptor and conceptual artist, Willie Cole is known for assembling found objects into imaginative installations and public works of art. The border framing The Ogun Sisters is patterned with a design that recalls iron scorch marks, a common motif in his work. Cole's art traces the social, political, and cultural perspectives of collective and individual African-American experiences, which he overlays with forms and motifs from African art.
See this artwork in the exhibition Problem Solving: Highlights from the Experimental Printmaking Institute, which opens February 7 in the Mechanical Hall Gallery.