COVID-19 Update
SMDC staff are available to provide online support for multimedia projects.
The multimedia literacy instruction program is focusing on online, asynchronous teaching and learning services in an effort to support all classes, whether delivered in-person, hybrid or online. These services include:
Embedded librarian support in Canvas.
Embedded project guides in Canvas (available for video, audio and graphic design projects).
Canvas discussion boards facilitated by librarians to focus on multimedia literacy concepts, such as evaluating multimedia content.
A variety of learning resources including, planning worksheets, software guides, links for finding open-licensed content, video tutorials and more, to help students through the process of creating a multimedia project.
Individual and small group consultations with SMDC staff to get assistance with learning new tools or feedback on project planning and drafts.
Faculty and students may now request to borrow our multimedia equipment. Learn more and/or submit a request here.
Faculty and instructors can contact Amanda McCollom to discuss library support options for multimedia projects.
To schedule or learn more about consultations, contact Jess Barth.
All other questions about the Student Multimedia Design Center can be sent to AskSMDC.
[updated June 3, 2020]
---
The Student Multimedia Design Center provides the following services:
---
Multimedia Literacy
The Multimedia Literacy program at the Student Multimedia Design Center provides teaching and learning support for faculty and instructors seeking to incorporate multimedia literacy skills into their assignments. Multimedia literacy is the set of abilities that enables an individual to effectively find, interpret, evaluate, use, and create multimedia. Faculty and instructors can consult with librarians on assignment design, schedule an orientation for their classes, and schedule hands-on class sessions for their students to learn about video and audio concepts, editing, and equipment.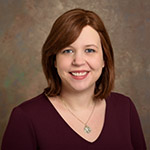 Contact:
Amanda McCollom
Multimedia Literacy Coordinator
(302)831-3763
amccoll@udel.edu
Explore our multimedia project guides to additional resources.
---
Consultation Services
The Student Multimedia Design Center provides consultations on many multimedia-related topics, including:
Multimedia equipment
Video production and editing
Digital mapping / GIS
Digital Photography
Graphic design
Immersive technologies
…and much more!
Consultations services are available for all current University of Delaware students, staff, and faculty at no charge. Most consultations last between 15 minutes and one hour, take place in the Student Multimedia Design Center, and are arranged over email or Library chat services.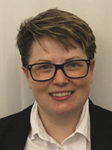 Contact:
Jessica Barth
Emerging Multimedia Technologies Librarian
(302)831-8833
jbarthud@udel.edu
---
Digital Transfer Services
Time-saving Digital Transfer Services offered by the Student Multimedia Design Center help students, faculty, and staff to concentrate on planning, designing, and producing their media projects.  Users may drop off media at the Center and retrieve a DVD with their data along with their original media without having to expend time transferring their content into digital format in real time.
Center staff will transfer home video from VHS, miniDV, 8mm, Hi8, and Digital 8 tape to DVD or digital video from external media (hard drives, or various memory cards) onto DVD. Staff will also scan slides, negatives, and photographs to digital formats.  The timeframe for digital transfer projects to be completed depends on the nature and size of the project and staff availability.
Staff are not responsible for damaged media.  Videotape and other media are subject to deterioration due to age and environmental conditions and media received for conversion will be handled with respect.  Should issues arise which are beyond the control of Center staff, the University of Delaware and its employees will not be held responsible for any damage or loss of the content beyond the amount of the order.
Please bring media to be transferred to the service desk accompanied by a printed copy of the digital transfer services form.
Fees are based on media type:
Tape (VHS, miniDV, 8mm, Hi8, and Digital 8) to DVD: $40 for up to one hour of content and $10 for each additional hour, per source, e.g., $50 to transfer a 2-hour VHS tape to DVD.
Hard drive, CD, DVD, or memory card to DVD: $20 for up to one hour of content and $5 for each additional hour, per source.
Photographs, slides, and negatives scanned into digital format: $.50 per image, with a minimum charge of $10 per disc.
Fees for tape-based media are higher than those for other electronic media because each transfer takes place in real time, e.g., one hour of playing time for each hour of video brought for transfer.
Payment for Digital Transfer Services may be made by cash, credit card, check, or Flex, using UD i-card or Library Copy Card.
Media, including movies, television programs and photographic images are subject to United States Copyright Law, and it is illegal to make copies, in part or whole, of the content for the same purpose as the original without the expressed permission of the copyright owner.
Limited portions of copyrighted content in projects may be transferred under fair use based on the user's responses to these questions:
What is the character of the use?
What is the nature of the work to be used?
How much of the work will I use?
What effect would this use have on the market for the original or for permissions if the use were widespread?
Center staff will not copy or assist in copying any content for which the user does not hold copyright or copyright permission.  Information on copyright and fair use is available in the Copyright research guide.
Users must read and sign the digital transfer services form before Center staff provide fee-based digital transfer services.
The SMDC offers Digital Transfer Services and can burn additional copies of discs at the time of transfer for $8 per DVD or $5 per CD.
---