Make & Create Spaces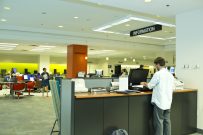 Printers and Scanners
Printers and scanners are located throughout Morris Library for use by students and faculty. Printing requires the use of a UD ONEcard or University of Delaware Copy Card.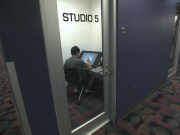 Student Multimedia Design Center Studios
The SMDC Studios are located in the lower level of Morris Library. They include the One Button Studio/Virtual Reality Studio, Video Studios, Digital Graphics and Skype Studio, and Sound Studio.