Telling Stories with Data Visualization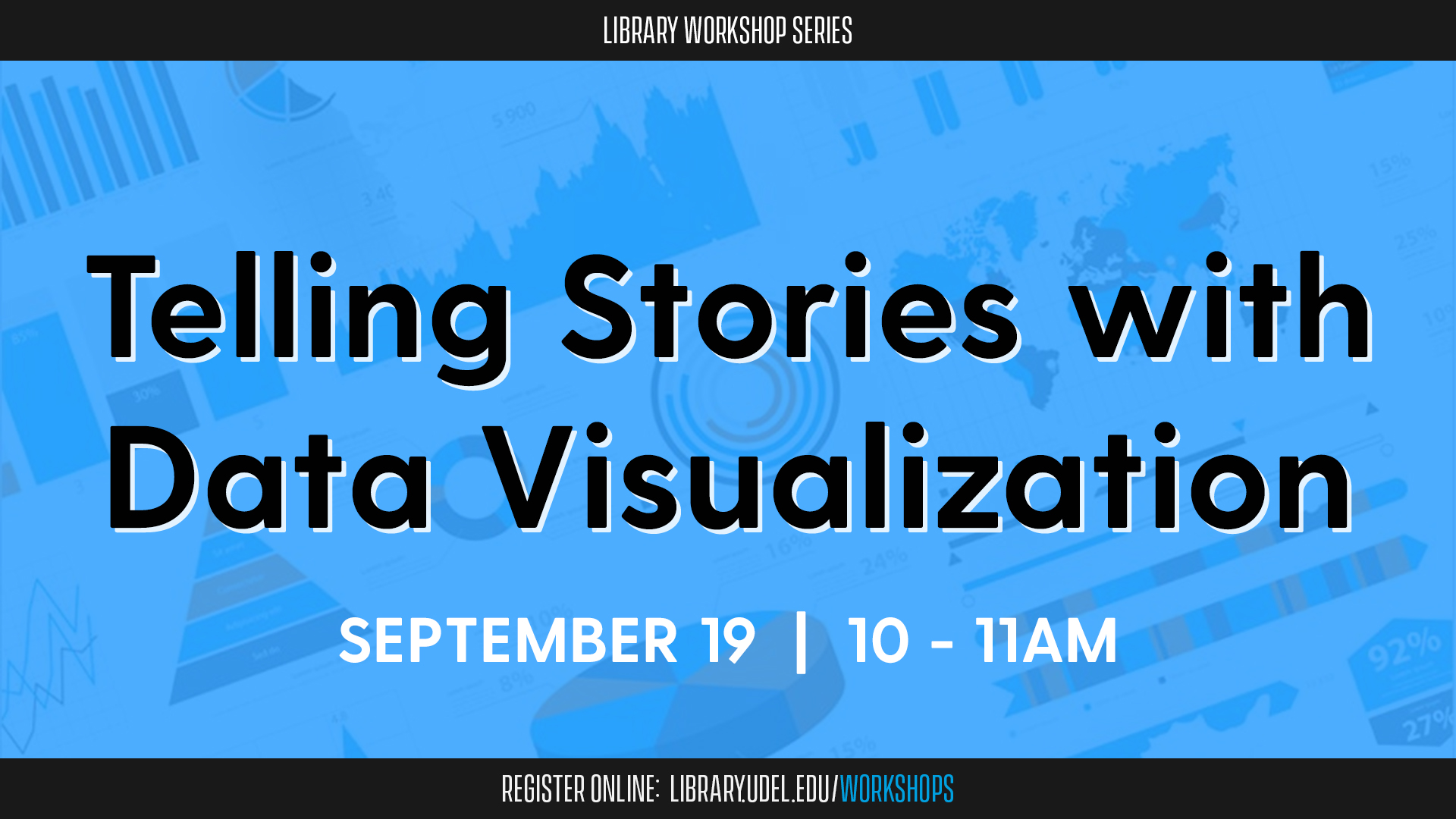 This event has ended.
University of Delaware Library, Museums and Press
About this Event
When it comes to conducting research, data is essential. But what story is your data telling?
During this workshop, explore models and tools for telling those stories through data visualizations. You will start to see that data is something that is produced, and learn how digital humanities practitioners are telling stories about research data in the humanities.
Alex Galarza, digital scholarship librarian, will lead the workshop.
This workshop is open to the public. Registration is required as seating is limited.