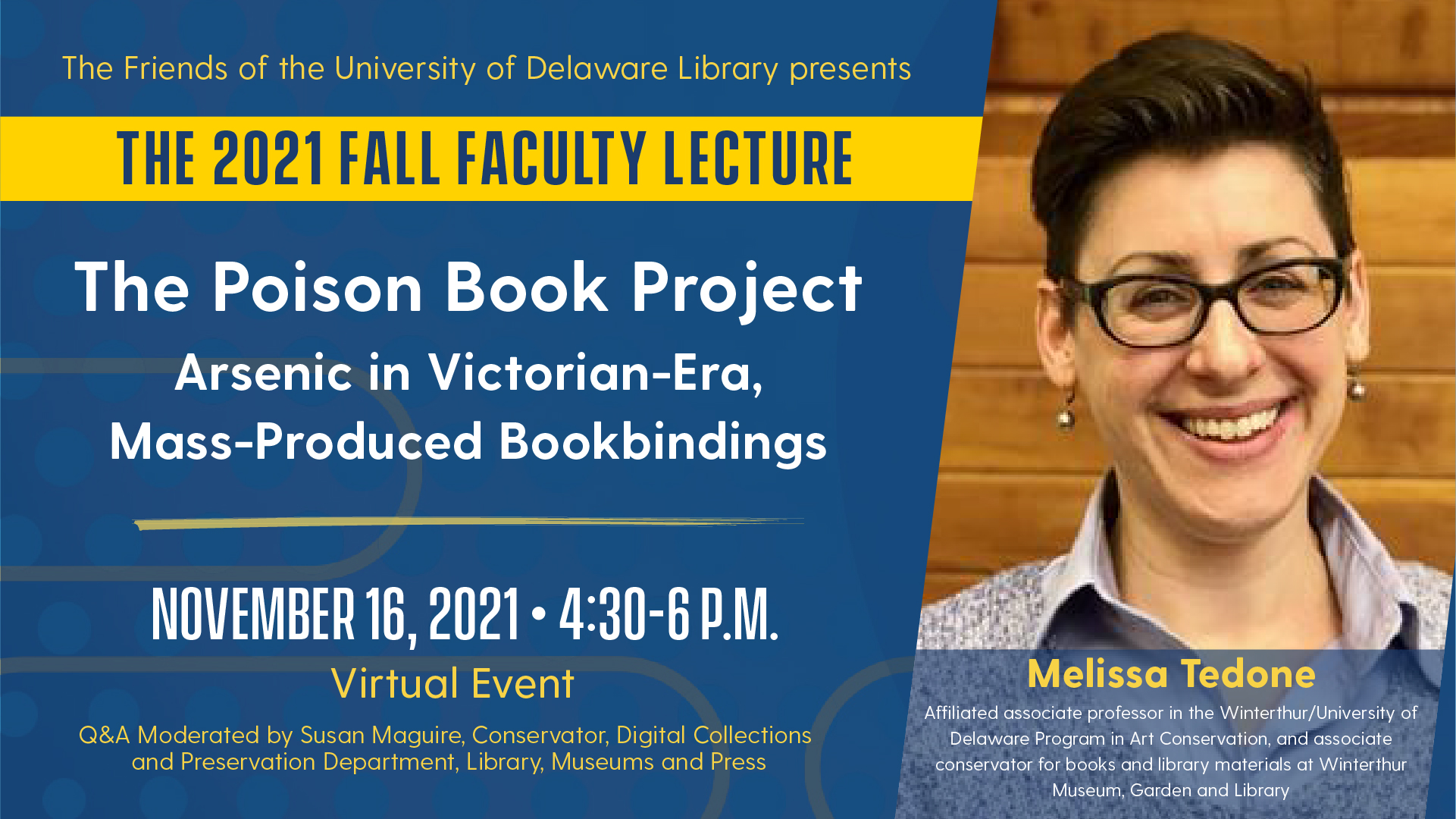 This event has ended.
University of Delaware Library, Museums and Press
About this Event
When Professor Melissa Tedone started treating a 19th-century book in preparation for an exhibition at Winterthur, she never expected it would begin an investigation into potentially toxic pigments used to color Victorian-era cloth bookcloths. And yet, it was the birth of the Poison Book Project.
Join us to learn more about the beautiful emerald green books at the heart of this project—and the arsenic found on them. Tedone will discuss the chemistry and environmental issues behind the books along with how to safely identify, handle and store them.
The Poison Book Project is centered at Winterthur and uses resources from the UD Library, Museum and Press' collections.
Melissa Tedone is an affiliated associate professor in the Winterthur/University of Delaware Program in Art Conservation (WUDPAC), and associate conservator for books and library materials at Winterthur Museum, Garden and Library. She currently serves as chair of the American Institute for Conservation's Book and Paper Group, and coordinates the HBCU Library Alliance Preservation Internship Program. She is passionate about libraries, conservation education and advocacy, and health and safety in cultural heritage work.
Q&A Moderated by Susan Maguire, Conservator, Digital Collections and Preservation Department, Library, Museums and Press.
Registration is required. Once registered, you will receive an email with details on how to join the event via Zoom.