Creating a Personal Website on GitHub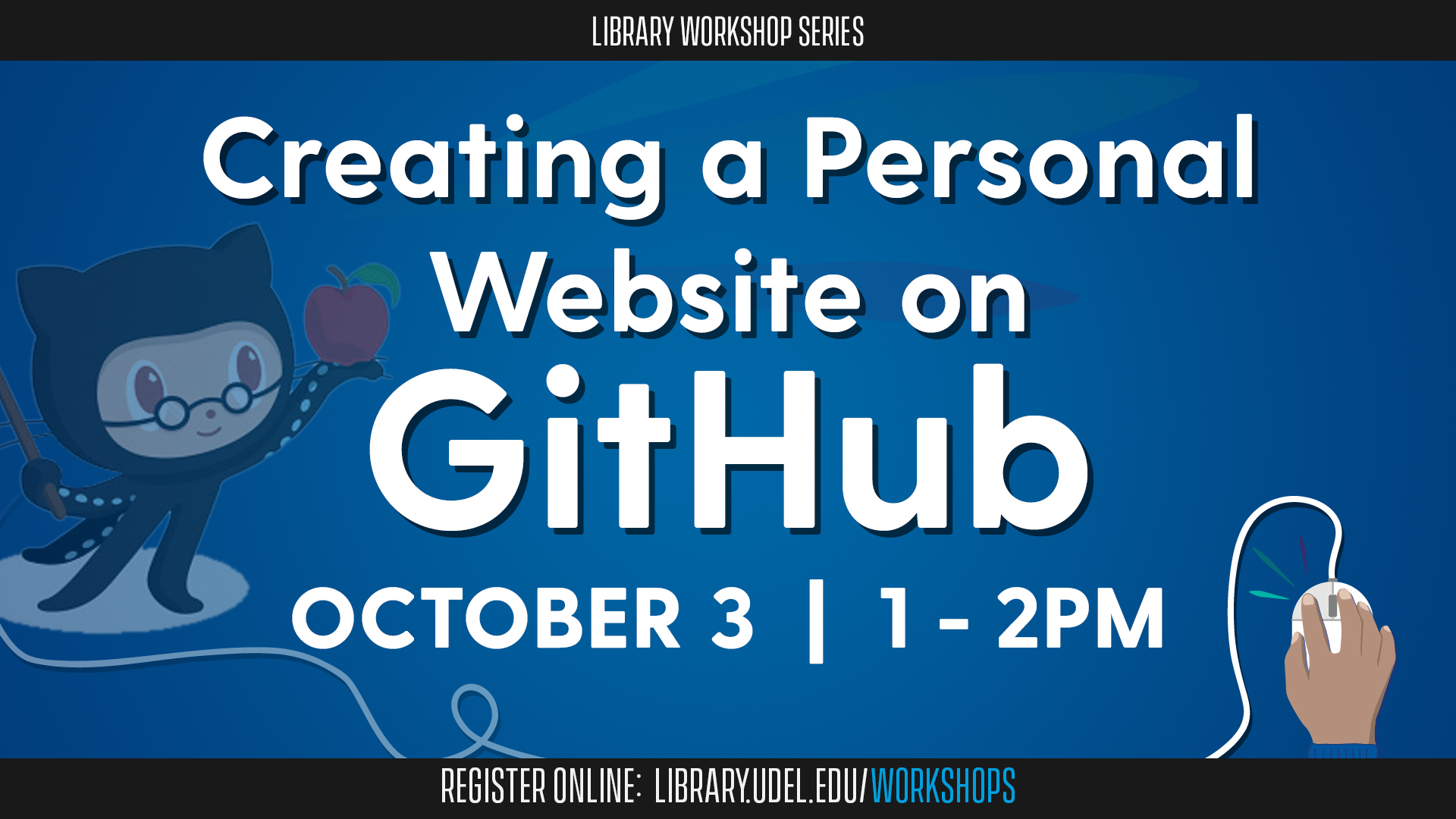 This event has ended.
University of Delaware Library, Museums and Press
About this Event
What does your online presence say about you and your scholarship? Frame your presence by creating and controlling your own website.
During this workshop, learn how to build an online presence for your scholarship through GitHub, a web-hosting platform and version control tool that allows you to keep track of multiple versions of your website and ensures you always have an online backup of your work. You will also explore some fundamental concepts of front-end web development.
Alex Galarza, digital scholarship librarian, will lead the workshop.
This workshop is open to the public. Registration is required as seating is limited.