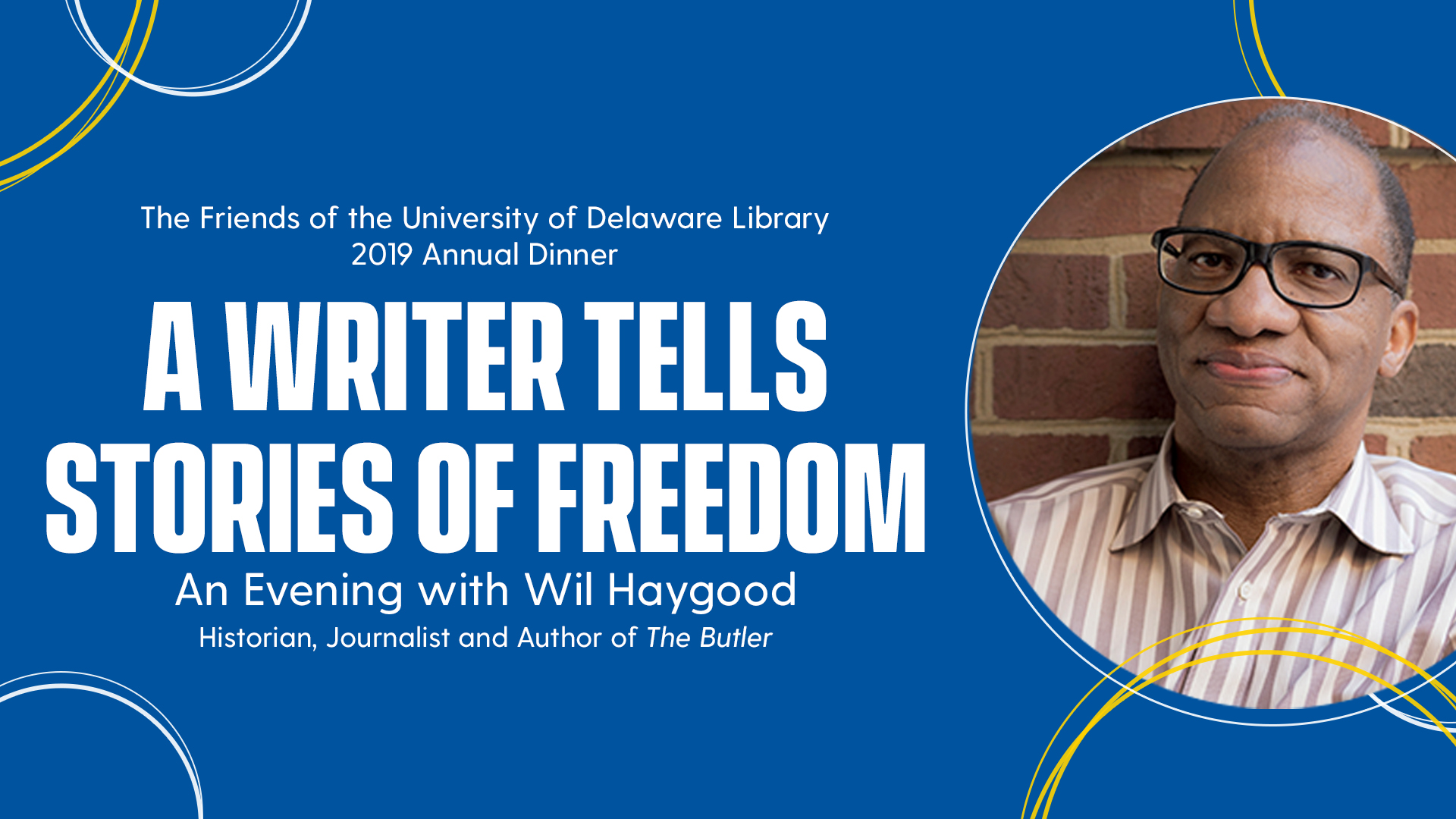 This event has ended.
University of Delaware Library, Museums and Press
About this Event
Registration for this event is closed.
Join us for the Friends of the University of Delaware Library (formerly the University of Delaware Library Associates) 2019 Annual Dinner.
Wil Haygood: A Writer Tells Stories of Freedom
Wil Haygood is an acclaimed biographer, Pulitzer finalist, award-winning author and journalist who is best known for his 2008 Washington Post article "A Butler Well Served By This Election," about Eugene Allen, which served as the basis for the 2013 movie The Butler. Since then, Haygood has written a book about Allen entitled The Butler: A Witness to History. In this talk, Haygood will reflect on his personal stories that tie him to to the fight for freedom and their connection to Delaware. He'll also expand on his views of the Civil Rights Movement and how we can learn today, from the lessons of the past.
For nearly three decades he was a journalist, serving as a national and foreign correspondent at The Boston Globe, where he was a Pulitzer Prize finalist, and then at The Washington Post. Haygood is currently a Visiting Distinguished Professor in the department of media, journalism, and film at Miami University, Ohio.
Library Associates
Special Event