Printing services will be unavailable throughout Morris Library until further notice. We are sorry for this inconvenience. If you have a document to print, this can be done at Smith Hall and Townsend Hall Commons. For more information about printing please visit UDIT. If you have any questions please let us know at AskSMDC.
UD students, faculty and staff are encouraged to use their University of Delaware ID cards (UD ONEcards) instead of purchasing Library Copy Cards.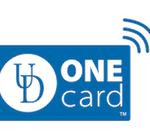 The University of Delaware Library accepts Flex as payment for printing and copying services. Credit and debit cards are accepted as payment for large format printing, copy services performed by Center staff, digital media purchases, and digital transfer services. For users seeking cash, Banking Services provides campus ATM locations.
UD Student Printing Allowance
UD assigns many student UD ONEcards a $5.00 computer printing allowance twice a year.  This allowance may be used for printing in UD computer sites but is not valid for photocopying.  After the allowance is expended, printing may be purchased using Flex dollars encoded on the card.  Print jobs are released to the printers at the Papercut Release Stations. Payment is taken from either the print allowance or Flex.
Printers and photocopiers are located throughout the Library (see map for locations).  All accept payment using UD ONEcards or Library Copy Cards.
Library Copy Cards
Users without UD ONEcards may purchase and use Library Copy Cards for photocopying and printing.  Library Copy Cards are sold at the Student Multimedia Design Center service desk on the Lower Level and through a Value Transfer Station (VTS) machine on the first floor near the Circulation and Reserve service desk.  Each Copy Card costs $1.00 and value may be added with cash using the Value Transfer Station (VTS) on the first floor.
Adding Value to Flex
Value can be added to either the UD ONEcards or Library Copy Cards using cash at Value Transfer Stations located throughout campus (including one on the first floor near the Circulation and Reserve desk; see photo).  VTS machines take paper currency and add whole dollar amount only (exact change is required). Value can not be added to UD ONEcards or Library Copy Cards using credit or debit cards.