Pre-Raphaelite Fellowship talk on "Edward Burne-Jones and the Gold Wallower: Reconsidering the Gesso Panels"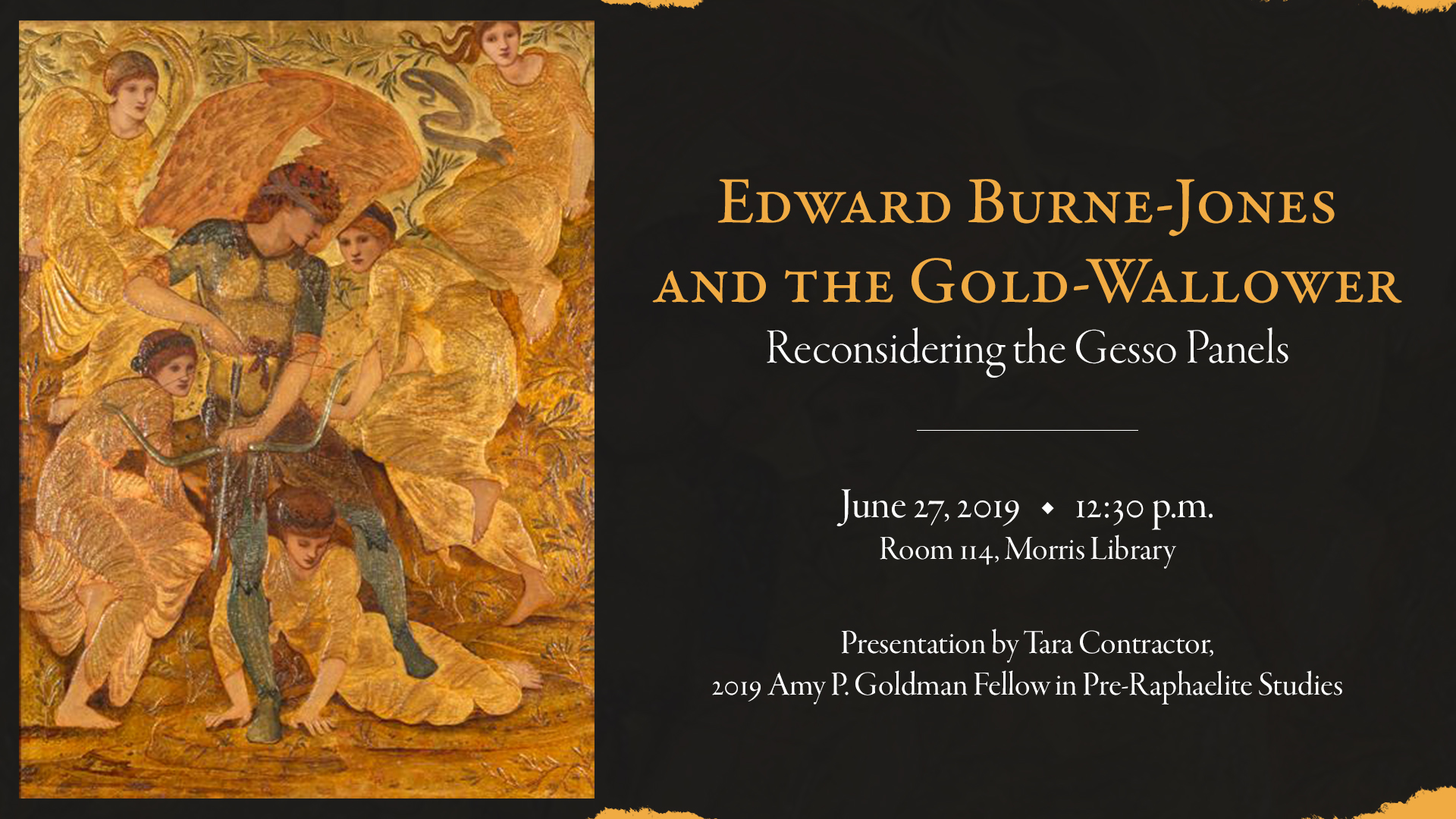 This event has ended.
University of Delaware Library, Museums and Press
About this Event
Focuing on painter Edward Burne-Jones's beautiful but little-known gilt gesso panels from the 1870s and 1880s, this talk explores the use of gold within Victorian art and the economics of the British empire.
Tara Contractor, the recipient of the 2019 Amy P. Golmdan Fellowship in Pre-Raphaleite Studies, is a PhD candidate in art history at Yale University. She is in residence in Delaware, conducting research for her dissertation, "British Gilt: Gold in painting 1790-1914." The Fellowship in Pre-Raphaelite Studies, funded by the Amy P. Golman Foundation, is offered annually by the University of Delaware Library and the Delaware Art Museum.
Presentation is free and open to the public. Light lunch is provided.