Archives Month Workshop: Identifying Literary Manuscripts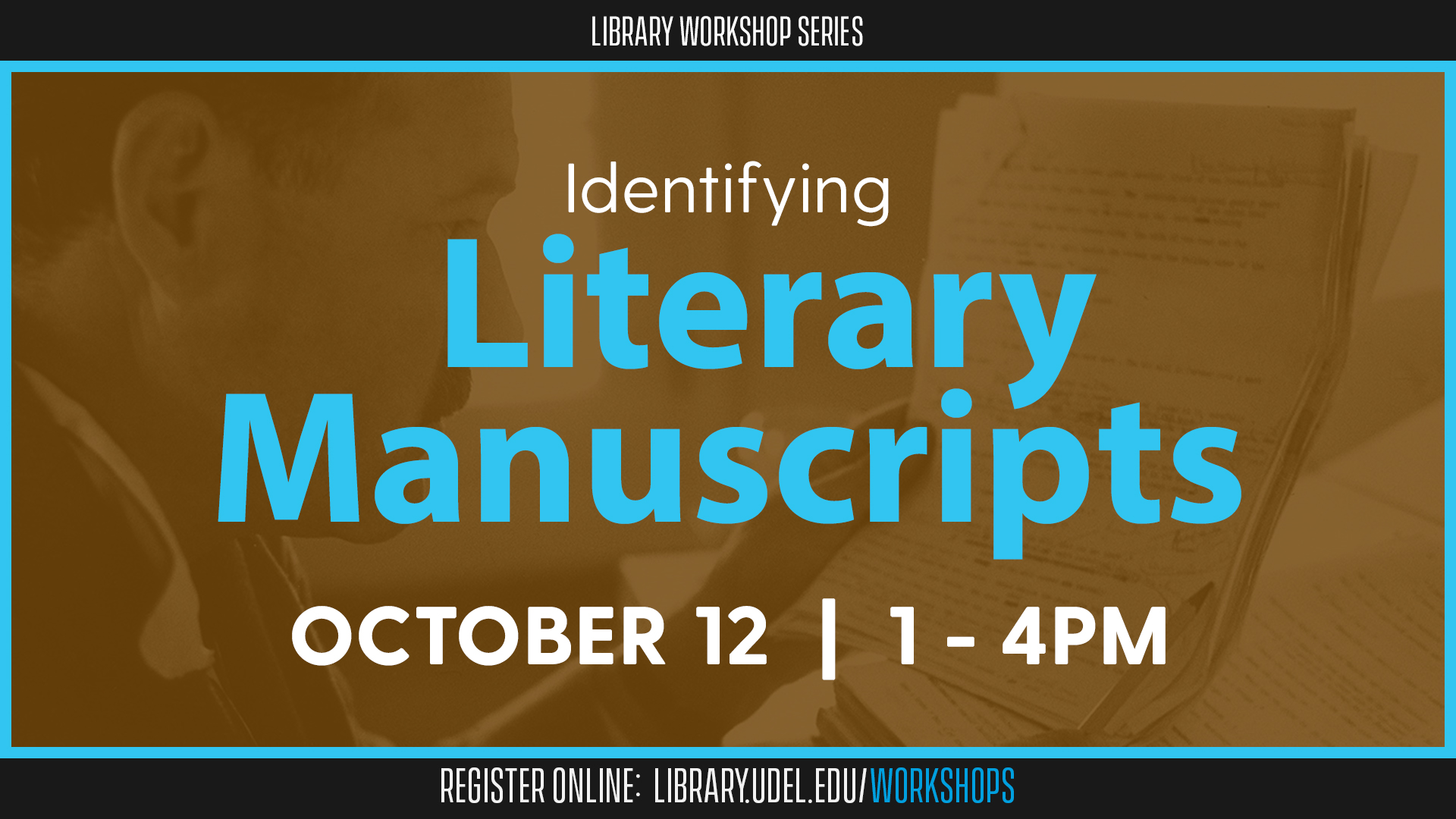 This event has ended.
Special Collections and Museums
About this Event
Special Collections and Museums
Workshop
A manuscript goes through many stages in the publishing process. During this hands-on workshop, use Special Collections materials and archives to discover the various players and production states involved in the evolution of a literary manuscript into a final publication. Through this process, you will learn how to identify common formats of the 20th-century literary manuscript, formats that predate the use of computers in writing and publishing.
Rebecca Johnson Melvin, manuscripts librarian, and Timothy D. Murray, head of Special Collections, will lead the workshop.
This workshop is open to the public. Registration is required as seating is limited to the first 15 registrants. Please register by October 9, 2019.
This workshop complements the exhibition From Thought into Print: The Creative Process of Publishing on display from September 9 through December 13, 2019, in the Special Collections Gallery in Morris Library.
Special Collections and Museums
Workshop