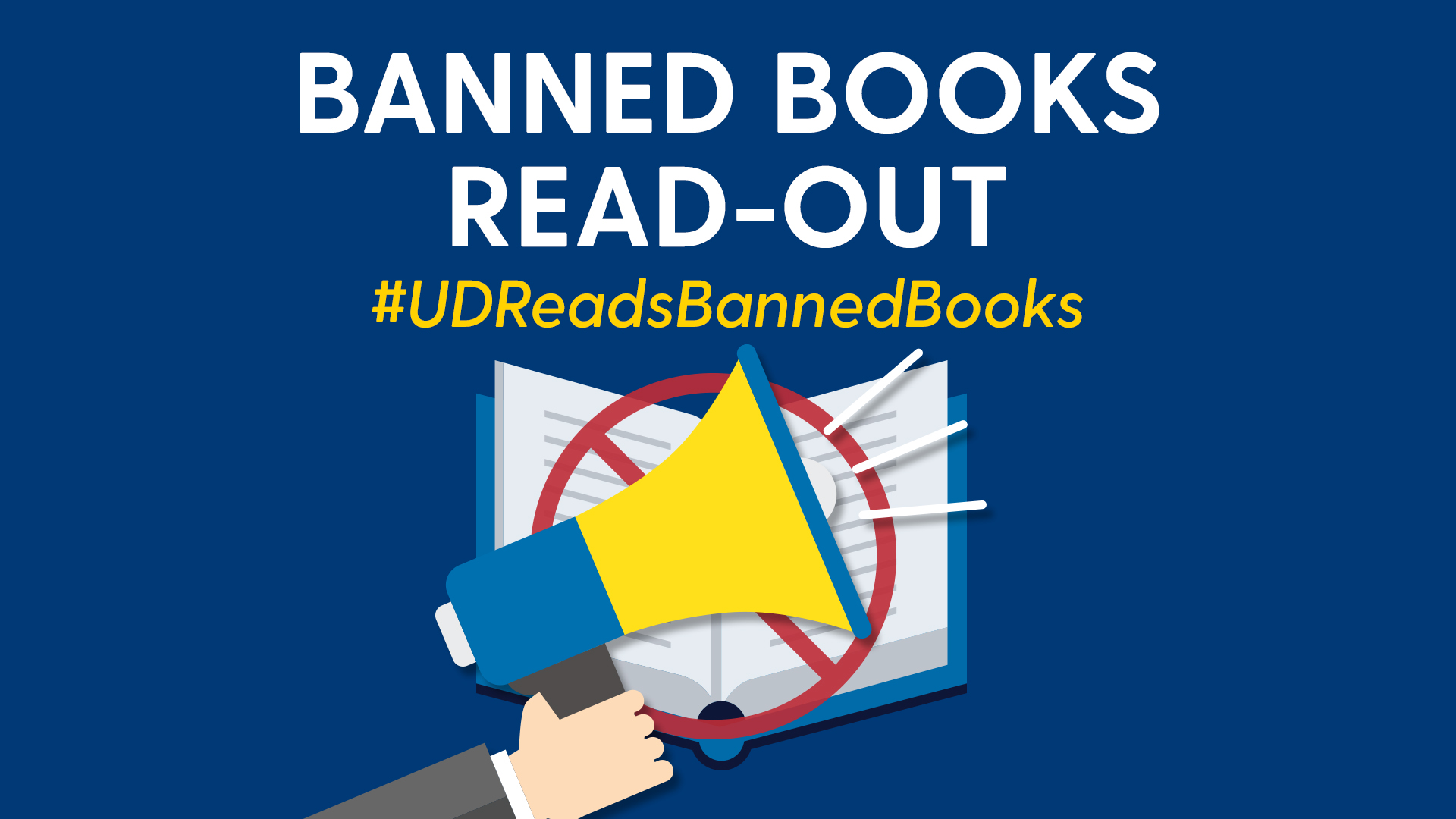 This event has ended.
University of Delaware Library, Museums and Press
About this Event
Stand for the banned! Join your fellow rebel readers to speak out against censorship and celebrate banned books on the Old College Lawn.
Sign up to read an excerpt from a banned or challenged book and listen to others as they read from their favorites. For inspiration, take a look at the American Library Association's list of the top eleven most challenged books of 2018.
Bring your favorite banned book, select one from the Library's holdings on site or choose from pre-selected passages available for readers at the event table. Walk-up readers are welcome, though advance sign-ups are encouraged and will receive first priority.
This event is co-hosted by the UD Library, Museums and Press and the UD English Department. In case of inclement weather, the Read-Out will be moved to the Main Lobby, 2nd floor of Old College Hall.
---
Interested in more banned books? Be sure to check out our exhibition Beat Visions and the Counterculture. During the reception on Sept. 24, curator Stephen Petersen will discuss the Beats and censorship.