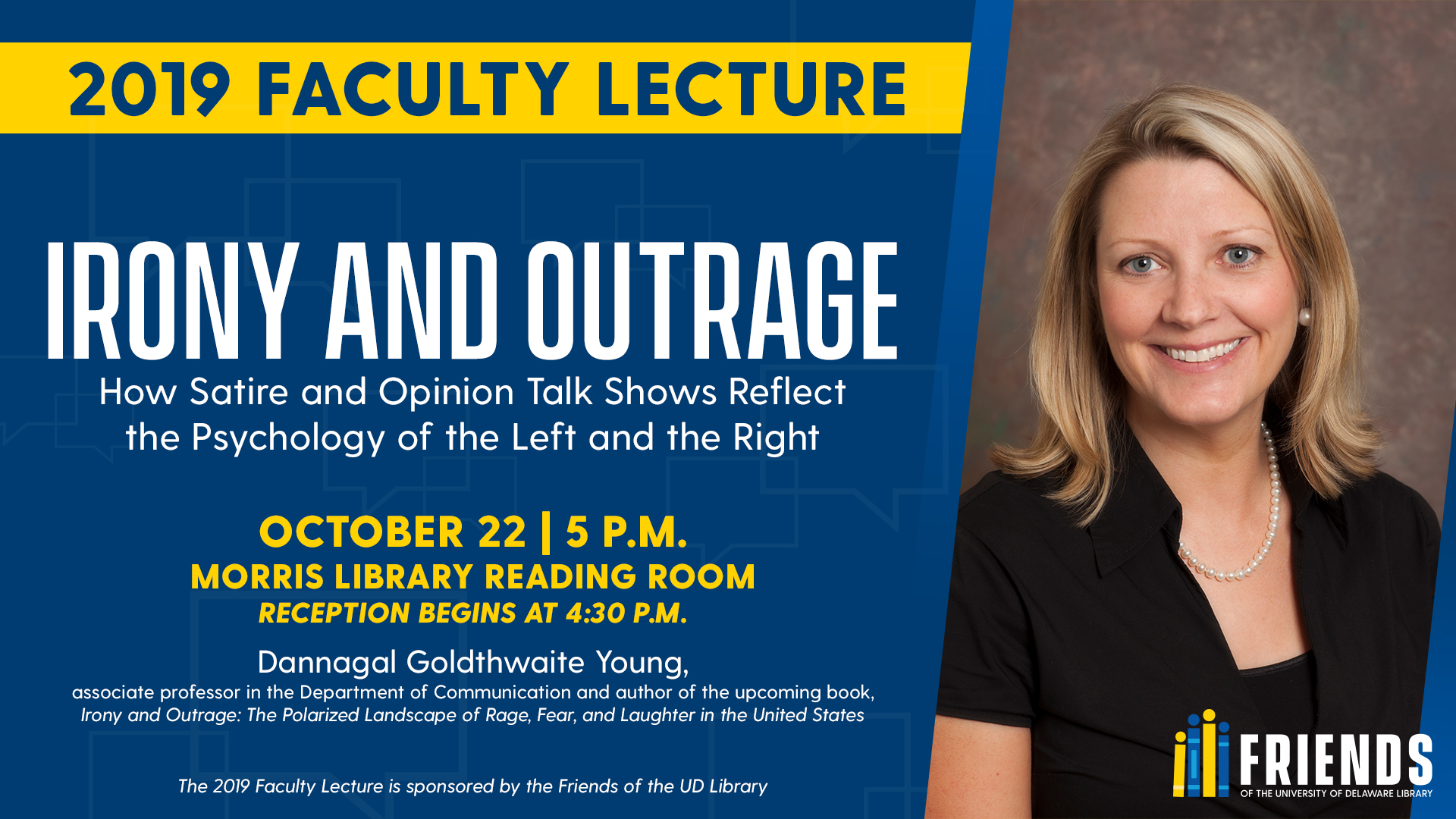 This event has ended.
University of Delaware Library, Museums and Press
About this Event
What do the audiences of Sean Hannity and John Oliver have in common?
From the surface, their opposing political ideologies make it seem like they don't share many similarities—but they do. Both audiences are high in political interest, knowledge and engagement, and both lack faith in many core democratic institutions.
Like their audiences, these two political genres—opinion talk radio from conservatives and political satire from liberals—seem distinct, but are they?
Join Professor Dannagal G. Young, UD political and media psychologist, to explore the aesthetics, underlying logics and histories of these seemingly disparate genres.
Dannagal Goldthwaite Young is an associate professor at the University of Delaware where she studies media and political psychology. In 2014, she received UD's Excellence in Teaching Award. Irony and Outrage, Young's forthcoming book on the research she will discuss during the lecture, is due out December 2019.
This is the 2019 Faculty Lecture, an annual event sponsored by the Friends of the University of Delaware Library. The lecture will begin at 5 p.m., with an opening reception starting at 4:30 p.m.