Scholar in the Library Series "Finding Delaware's Women Suffrage Leaders in the Archives"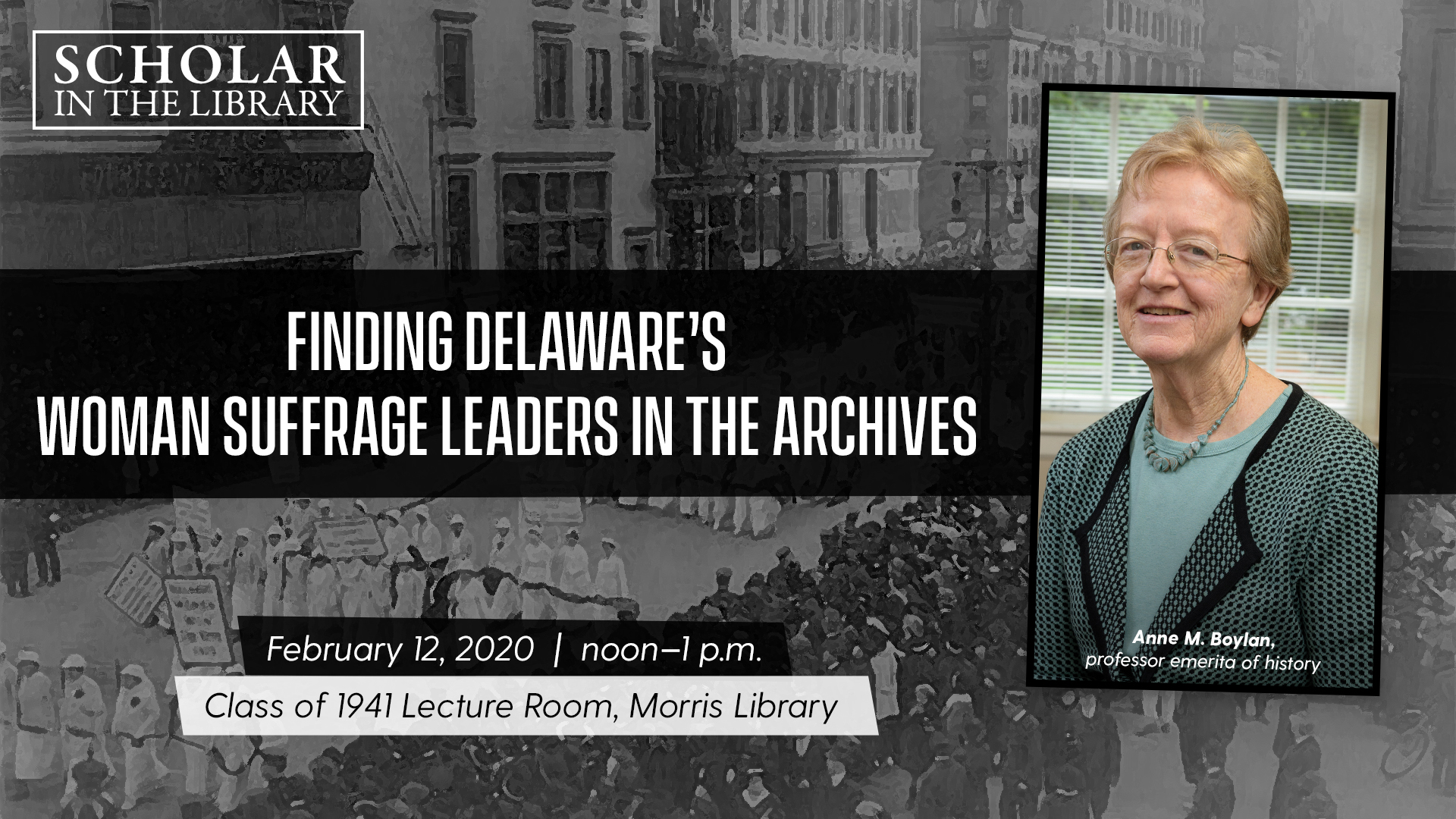 University of Delaware Library, Museums and Press
Class of 1941 Lecture Room
About this Event
Lecture
Scholar in the Library
2020 marks the centennial of the 19th Amendment to the Constitution. It also marks the culmination of a massive crowd-sourcing project to create short biographies for more than 3,000 women who led the U.S. suffrage movement during the final 30 years of the struggle.
Join Anne M. Boylan, professor emerita of history, to explore the archival sleuthing involved in researching and writing biographies on more than 60 Delaware suffrage leaders across a wide array of backgrounds—white and African American; mainstream and militant; elite and working-class; Catholic, Protestant and Jewish; Republican and Democrat; and old and young. By the end of the lecture, you will also discover how the project upended Delaware's suffrage story.
Lecture
Scholar in the Library