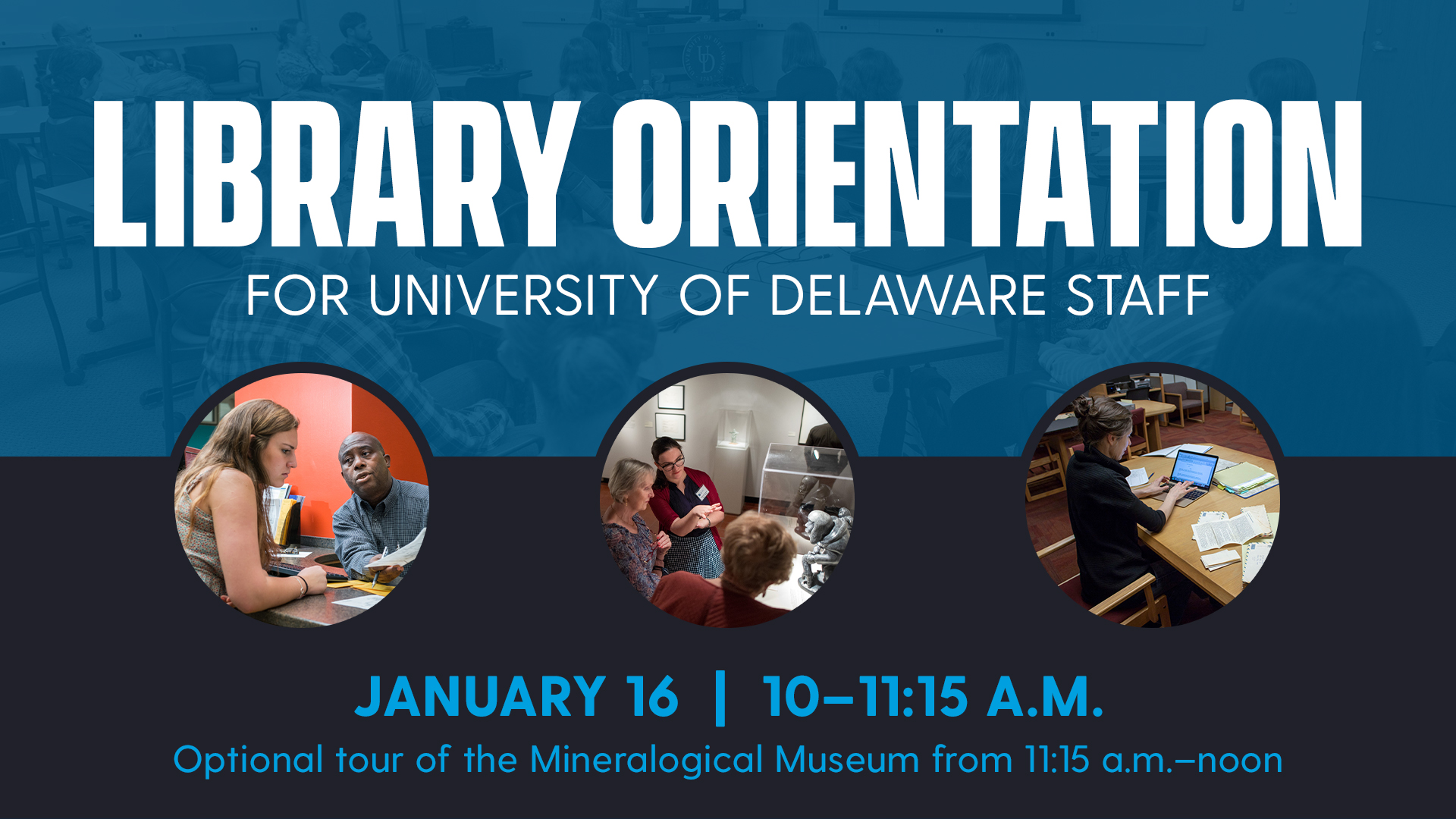 This event has ended.
University of Delaware Library, Museums and Press
About this Event
Discover the variety of resources you have access to as a UD employee through the Library, Museums and Press.
During the workshop, you will learn:
How to find books, articles and video resources through the Library's catalog, databases and ejournal collections.
How Libraryled consultation services, instruction and research guides support staff, students and faculty.
Another resource is the free exhibitions in our four gallery spaces, open during the spring and fall semesters. After the workshop, join us for a short walk to the Mineralogical Museum in Penny Hall from 11:15 a.m. to noon.
Light refreshments will be served at the workshop. Registration is requested.