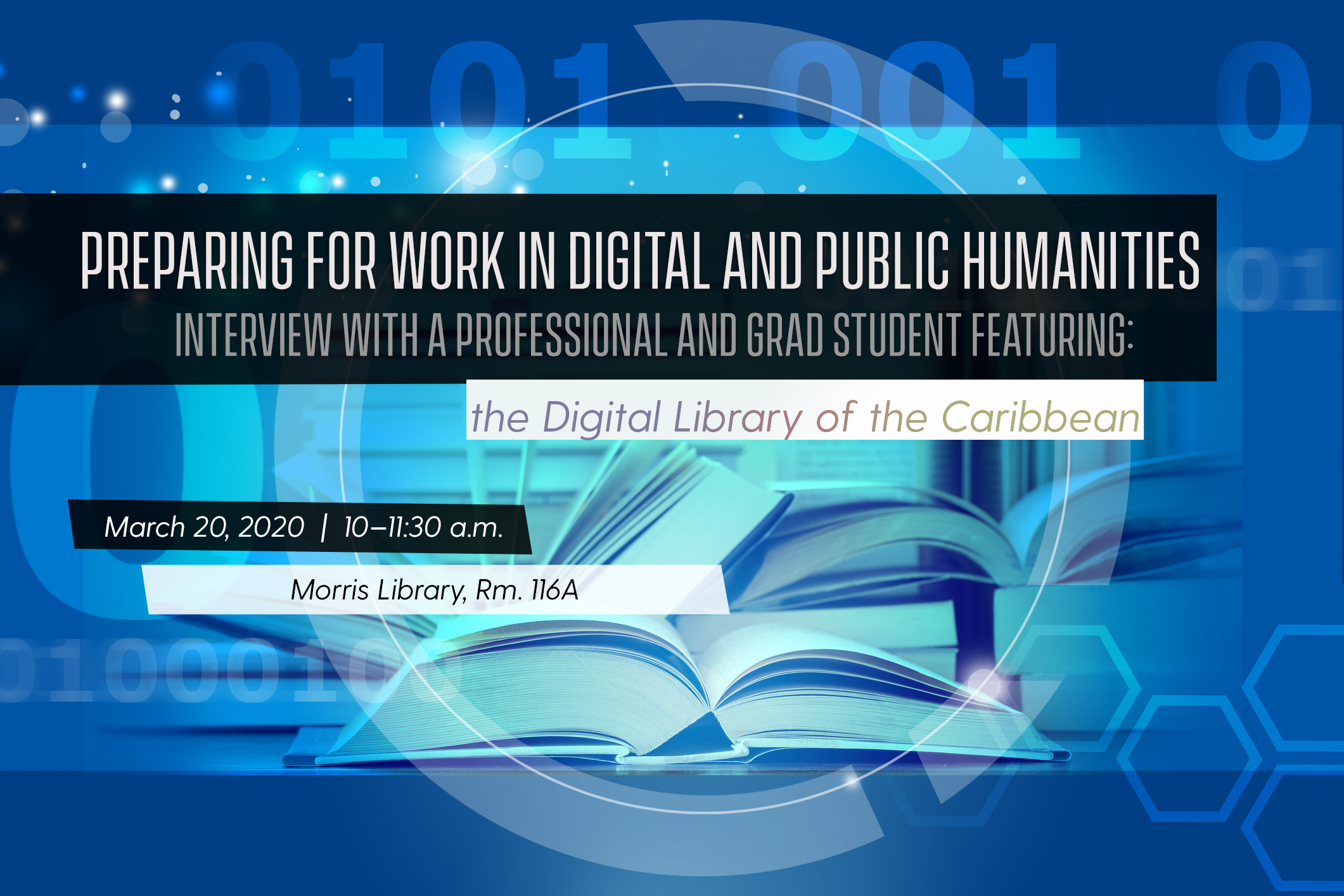 This event has ended.
University of Delaware Library, Museums and Press
About this Event
EVENT IS GOING VIRTUAL, MORE INFORMATION COMING SOON.
Join us for a thoughtful, interactive discussion on preparing for work in digital and public humanities. Whether you are a new graduate student or seasoned researcher, learn how to prepare yourself and others for these overlapping and growing fields.
Hadassah St. Hubert and M. Stephanie Chancy actively work in digital scholarship and public humanities. Here, they will discuss their work on the Digital Library of the Caribbean and provide insights on what it takes to be a digital public humanist.
St. Hubert is the CLIR postdoctoral fellow in data curation for Latin American and Caribbean studies with the Digital Library of the Caribbean at Florida International University, where she leads programming and digitization efforts. She earned her doctorate in history from the University of Miami. St. Hubert served as the assistant editor for Haiti: An Island Luminous, a digital humanities site dedicated entirely to Haitian history and Haitian studies. The site pairs books, manuscripts, newspapers and photos digitized by libraries and archives in Haiti and the United States with commentary by more than 100 authors at 75 universities around the world.
Chancy is the Green Family Foundation/Digital Library of the Caribbean fellow and a doctoral candidate in history at Florida International University. Her research focuses on 18th- and 19th-century European-Atlantic material culture, especially portraiture. Chancy has a bachelor's degree in communications, with a double major in European History, and a master's degree in liberal studies, with an emphasis in history, from the University of Miami.
This event is co-sponsored by the Interdisciplinary Humanities Research Center.
This event is one of three discussions that will feature teams of scholars who are known for their work as digital public humanists and for advocating for and mentoring graduate students from within libraries and departments. Each team consists of a professional and a student. Each event will include a structured interview and a joint discussion between audience members and scholars. Save the date for the next two discussions: April 7 at 10-11:30 a.m., and April 9 at 10-11:30 a.m.