"Building Bridges: Expanding the Reach of Rare Books in the Next Generation"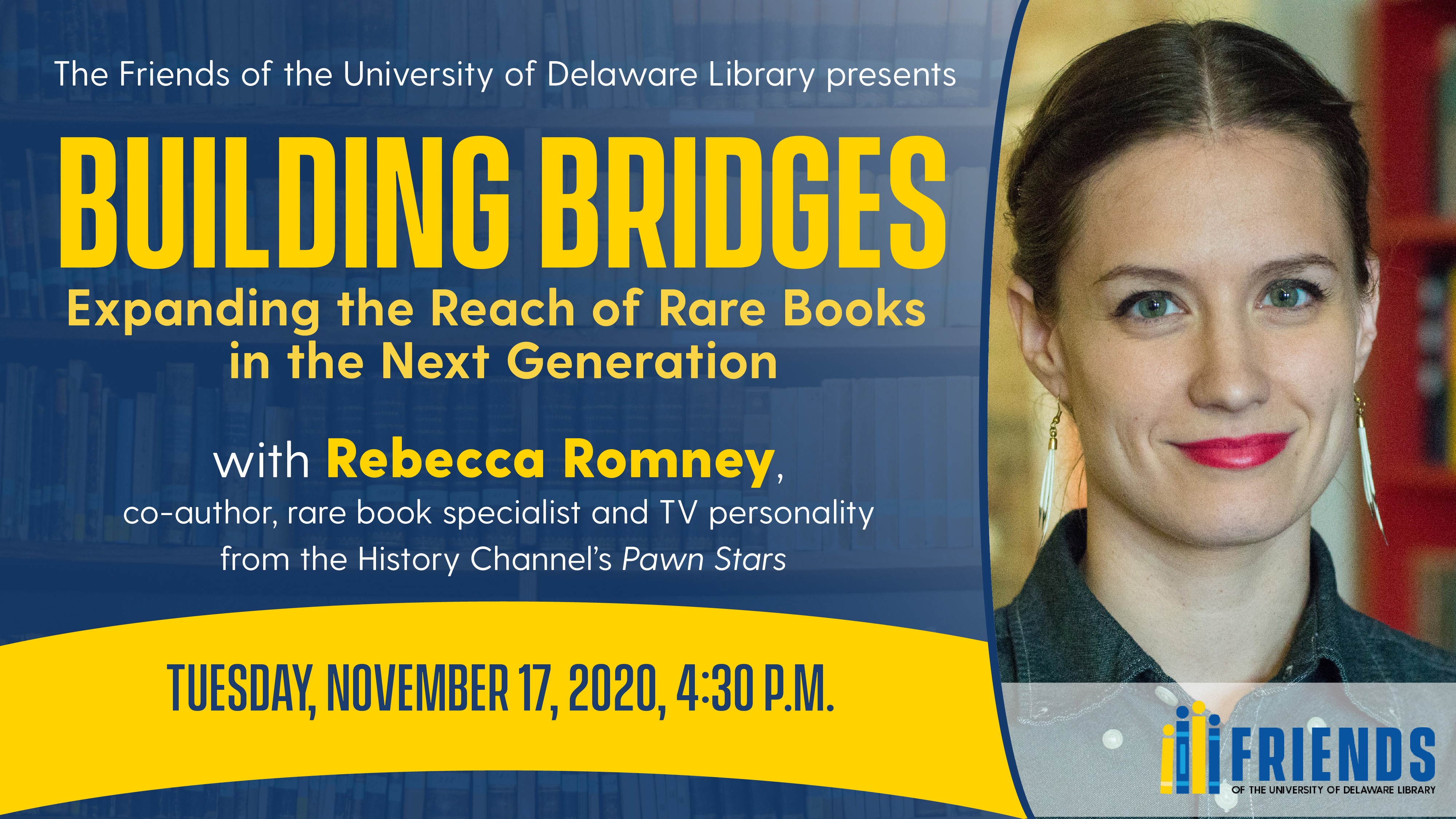 University of Delaware Library, Museums and Press
About this Event
Friends Group
Special Event
SAVE THE DATE! This is a virtual event. Once registration is live an email will be sent to you once you register with the information on the zoom information.
Rebecca Romney, rare book specialist, bookseller and TV personality from the History Channel's Pawn Stars. Romney will discuss how she has engaged a wide popular audience with the basics of book collecting and the rare book trade.
From starring on television to posting on social media, from co-founding a book-collecting prize to writing a book on books, her outreach attempts have been varied and experimental. Romney will explore the ethical implications of these experiences, and provide a candid account of the success and failures of these experiments.
Romney has built a career on building bridges between the small world of rare books and the larger cultural universe. Since 2011, she has appeared on the History Channel's TV series Pawn Stars as a rare book specialist and a fan-favorite expert. Romney first managed a rare book gallery in Las Vegas before relocating to the east coast. She is co-founder of the rare book company Type Punch Matrix, and co-author of Printer's Error: Irreverent Stories from Book History.
This event is sponsored by the Friends of the University of Delaware Library.
Friends Group
Special Event