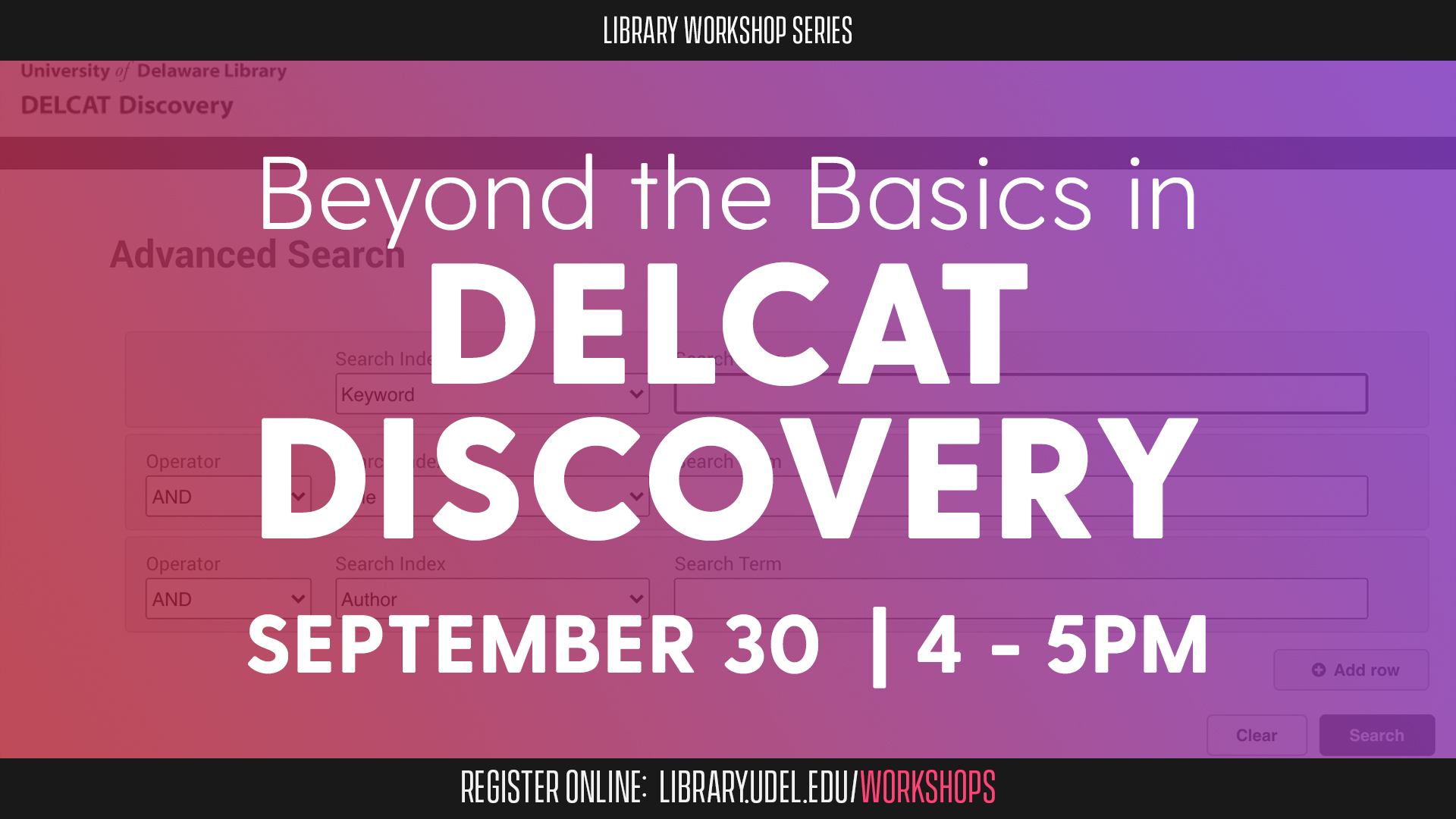 This event has ended.
University of Delaware Library, Museums and Press
About this Event
Move beyond the basics to refine and expand your searching skills in the Library's catalog, DELCAT Discovery.
During this virtual workshop, learn what types of information sources are included in the catalog, how they're organized, and which advanced search strategies will uncover the results you need. You'll also learn how to save your searches, and create and share personal lists.
If you're unfamiliar with basic DELCAT Discovery searches, you can view the video tutorial prior to the live session.
This workshop is open to the public. It will be led by Michael Stewart, metadata librarian, and Aimee Gee, English and American literature librarian.
Registration is required. Once registered, you will receive an email with details on how to join the workshop via Zoom.